5 Factors to Consider When Your Professional Services Firm is Looking for a New Space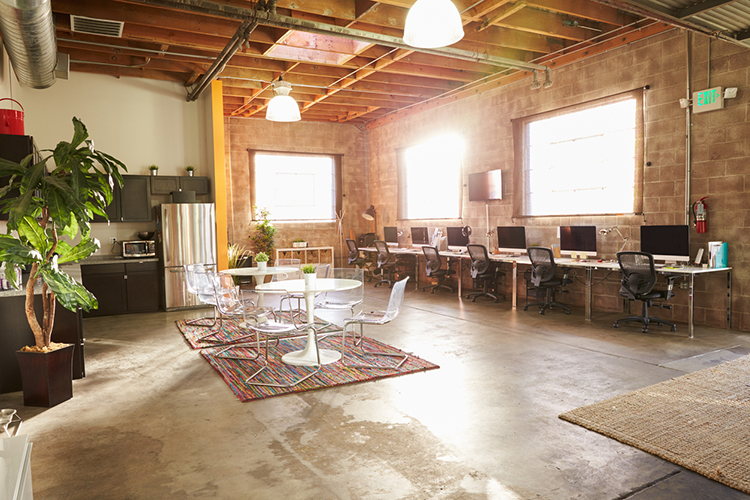 Professional services have unique needs. And in commercial real estate, professional service facilities often don't get the attention that other forms of real estate do.
First: what do we mean by professional services? For our purposes, we'll refine the term to mean for-profit organizations that offer expertise as opposed to a physical product – think lawyers, advertising professionals, architects, accountants, financial advisers, or consultants.
And, we'll exclude medical – although that's technically a professional service, it's a different animal altogether.
What we're left with are organizations that have a lot of flexibility in terms of choosing commercial space. While there are obvious aesthetic and physical needs for retail or medical commercial real estate spaces, the needs are less obvious for professional services. They don't need to stock inventory. They don't need to conform to the stringent regulations that medical facilities do.
Commercial real estate for professional services is more open-ended. But that can make selecting a space more difficult.
So, when you're choosing professional service real estate, what should you be considering?
1. Location
The old real estate cliché still applies to the professional service space. It's all about location, location, location – just maybe not in the way it is for other industries.
So, be sure to consider: where does your professional service commercial real estate need to be located?
Unlike retail, professional services may not need to be grouped around high-traffic areas. They may not need to be around similar businesses, or in an especially aesthetically appealing area of town.
Location may not as obviously and directly affect professional services – but it still matters. Some commercial real estate may not be centrally located but may offer affordability and spaciousness instead – which could be ideal for accountants. On the other hand, some industries may benefit from having a "cool" location, both in terms of impressing visiting clients and benefitting HR pitches – marketing agencies or architectural firms may fall into this boat.
2. Time In-Office
How much of your time (and the time of your employees and coworkers) will be spent in-office?
This is one of the major factors to consider in professional services, because the reality is that many professional service firms spend a good deal of time outside of the friendly confines of the office. Consultants may travel to clients, IT techs may spend time on-site, and so on. If the majority of the workforce is out of the office more than in it, you should plan for the needs of your space accordingly.
We've seen it firsthand: vast offices become strangely empty when professional service firms bite off more space than they can chew and fail to account for out-of-office work.
3. Frequency of Guests
How often will guests – especially clients – be visiting your professional services location?
Some firms rarely host clients; these organizations can afford to choose space based more on function over form, often at a lower cost. What need is there for a fancy lobby fit-out if nobody ever sits in it?
For some professional service firms, though, the appearance is part of the appeal. Clients may even expect a certain personality in a certain space. For example, a marketing firm might be expected to frequent a space that's modern and trendy.
4. Conference Space
Another consideration that can be particularly relevant for professional service firms: conference space.
There's nothing that can divide an organization quite like the wars over limited conference space. One employee has a big client presentation, only to find that the conference room has been reserved by someone else for an interview with a prospective employee. A battle is wage. The end result: somebody is left out in the cold, trying to squeeze a meeting into the awkward area of the front lobby.
Consider: how many client meetings do you have each week? How many are on-site, or, if remote, require a conference room?
Make sure to plan for your conference space needs as you seek professional services commercial real estate.
5. Getting the Right Support
The truth is that factoring professional service needs into account is difficult when seeking commercial real estate space. There are nearly limitless variables to consider – and they aren't always obvious.
That's why getting the right support is so important. Accordingly, it can be profoundly helpful to work with a commercial real estate expert.
That's where we come in.
If you're searching for the perfect office, we offer real estate brokerage services that help you navigate your options and implement solutions that work for you.
AushCo helps businesses as well as commercial real estate investors survey the market and find properties to make educated decisions that boost profits, working with organizations to fully understand what their unique needs are. And, we have deep expertise in Frederick, Maryland commercial real estate.
Don't settle for professional service commercial real estate that doesn't fit your business. Are you ready to grow your business into a perfect fit? Get in touch with us today, online or at 240-578-4220.