5 Questions to Ask before Hiring your Property Management Company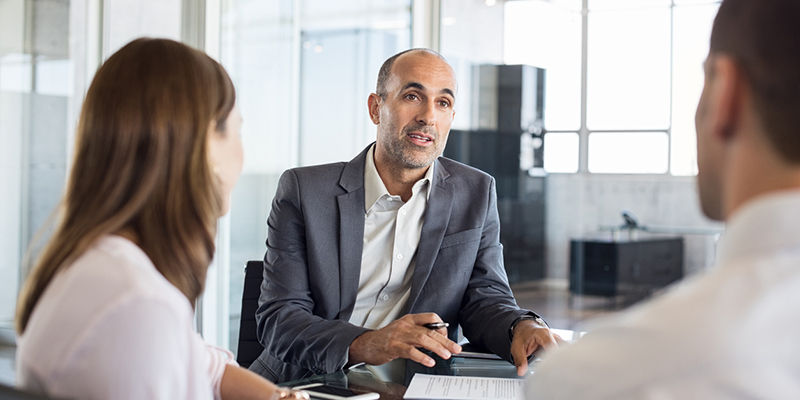 Hiring a property management company in Frederick MD is a smart decision. After all, attempting to manage your own commercial real estate is not a walk in the park. Hiring property management services can lessen your headaches, take a huge burden off your back, and allow you to accumulate passive income.
But choosing the right property management company in Frederick may be harder than it seems – especially if you're new to commercial real estate. You may not know what to look for in the perfect property management company. Your inexperience can lead to issues later on if you don't know what to look for in a property management company. Choosing a bad one can lead to low return on your properties and unhappy tenants.
Avoid these pitfalls. When you're interviewing a new property management company in Frederick, MD, ask these five questions to make sure your property manager is a good one.
What type of property management services do you offer?
Not all property management companies provide the same levels of services and although a company offers a variety of services, not all property owners need or want to use all of those services.
In property management, there are a gamut of services ranging from simple tenant relations to an in-house maintenance team to leasing and releasing your property. Some owners prefer to be more hands-on with maintenance but leave the accounting to the property manager. While other property owners prefer to sit back and let the property manager handle every aspect of the management and just look at reports and receive their income.
It is important to understand the full capabilities of the property manager that you are considering hiring so that you can truly receive a full service experience or customize their services to what meets your needs.
How long have you been working in property management?
The number of years of experience your property management company in Frederick MD has is crucial to your building's success. There are many things that you can only learn by doing.
Property management is one of those industries.
A brand new property manager may not be able to handle angry tenants as smoothly as an experienced manager or may not understand when to replace versus repair certain maintenance issues. An experienced property manager will have worked with many of the maintenance and commercial cleaning companies available in Frederick, MD. Because of their history, they may have built relationships with these companies, and they'll be able to give you a discount. They'll know which companies to pursue and which to avoid.
An experienced property manager will also have a better handle on vetting tenants. Some tenants may appear like a good choice at first glance but may wind up causing a major issue in the long run. An inexperienced property manager may pick the wrong tenants for your building and lower your return on your CRE investment.
When picking a property manager with experience, choose one that is CPM certified.
How often will I see reports?
Maximizing a return on your CRE investment does not happen without your involvement. As the owner of the building, you need to be actively involved and interact with your property manager often.
Before hiring, ask your property management company how often you'll hear from your manager. If it's less than once a month, you may want to choose another company. You should be receiving regular reports on your tenant relationships, vacancy rates, and any important information regarding maintenance updates.
Be passionate and involved in your building. The more hands-on you can be, the more your property manager should feel confident in your support. If your property manager refuses to be responsive in their communication with you and sends reports that are minimal and not detailed, then they're probably not the right fit.
Do you do property inspections and provide inspection reports?
It is not enough to hire a property manager and expect them to just respond to tenants or owner questions and complaints. You need to make sure that your property is being paid attention to. How can you be sure your property is being paid attention to? By seeing inspection reports.
Property management, by definition, is the management of a property. This is not simply driving by to see that the grass is cut or checking to see if the rent has been paid. It is a comprehensive review of the property and a comprehensive review does not consist of a stroll around the grounds. It is an inspection report – a checklist to ensure everything is looked over.
It is important to know that a property manager you may consider hiring has a checklist that they use on a regular basis. The property owner should be able to review this checklist as needed.
Do you have the availability for my building?
When finding the perfect commercial real estate property management company in Frederick MD, you want to pick one that has time to focus on your building. If your property manager is in charge of fifty other buildings besides yours, your tenants may not get the personal attention they need.
On the other hand, if your property manager manages commercial real estate as a side job and works a nine-to-five, the company may be too small to give your CRE investment the attention it deserves. Choose a well-reputed company in the area with either enough staff or a small enough management list that your building can come first.
The last thing you want is your tenant relationships suffering because your property manager barely has time to attend to their needs. It's okay to talk to other building owners under the same property manager to get a sense of their experience with this property management company. A property management company that has plenty of well-reputed referrals is a great sign that their building owners feel they receive enough attention and maximized ROI.
Choose AushCo
AushCo has the experience you need to ensure that your commercial real estate is in good hands. We offer a comprehensive breadth of property management service. From rent collection, to tenant communication, to vendor management, we take care of everything so that you can concentrate on other activities.
We're veterans when it comes to the many ins and outs of property management. With understanding across industries and comprehensive knowledge of all types of commercial buildings, you can trust our proven expertise to provide the management solutions your building needs.
In property management as in relationships, communication is key. Nothing degrades trust like unclear communication or radio silence toward a property owner or tenant. At AushCo, we're built on a foundation of trustworthy communication.
Maximize your commercial real estate value. Get started with AushCo as your property management company in Frederick MD.