The Cool Factor: The Real Value of Unique Commercial Fit-Outs
Sometimes, getting the most out of your commercial property means thinking outside of the box.
Yes, there's something to be said for doing what everyone else is doing – for modeling a space after countless other spaces that serve the same purpose. It's efficient, it's sensible, and it's expected.
But, sometimes, doing what's expected doesn't generate the most value.
Using an outdated or non-traditional commercial space as a unique use certainly has a cool factor. People are intrigued by spaces that are different. It's trendy, but it can also be a practical way to maximize the value of your commercial property.
Here's why thinking outside the box can be so valuable, along with a few real-life examples of unique fit-outs to get your creative juices flowing.
People are Looking for Unique Spaces
There are countless strip mall retail locations. There are innumerable commercial office parks. There are rows and rows of traditional medical buildings.
And, for the most part, they all look the same.
That's not to say that traditional fit-outs are bad. There's a reason, after all, that certain types of buildings look the way they do. They're designed to be functional, and certain forms translate well to certain functions. That's how design efficiency develops.
But, people also value uniqueness. There's an appeal to having a space that's different – both in terms of feel, and in terms of a very real brand perception that can directly impact a tenant's bottom line. Sometimes, it's the nostalgia of knowing that a building was originally intended for another cause; sometimes, it's just that the building stands out from the crowd.
Regardless, unique spaces have a unique value.
Let's take a look at three examples in and around the Frederick area that showcase how thinking outside the box can generate value.
From Funeral Home to Salon – New York, New York Salon
When a local Frederick funeral home closed down, the property was vacated, and the process of looking for a new owner/user began.
Traditional wisdom would have suggested searching for another funeral home business to occupy the space – which, in all likelihood, would have taken a significant length of time.
Instead of just assuming it should be another funeral home, the traditional way of thinking, the owners of New York, New York Hair Salon and Day Spa purchased the building and repurposed it to be the new home of their business. Funeral home to salon and spa.
The start-to-finish process from idea to move-in was less time-consuming than it would have been if they went through the process of site planning, design, construction and then interior fit-out. This was just an exterior beatification and interior renovation. When all was said and done, the process likely took less time than what would have been needed to find another funeral home – and it certainly gave the property a more upbeat feel for the neighbors.
And, of course, the unique location provides New York, New York with an intriguing brand perception they otherwise may not have had.
From Roller Skating Rink to Medical Offices – Liberty Medical Center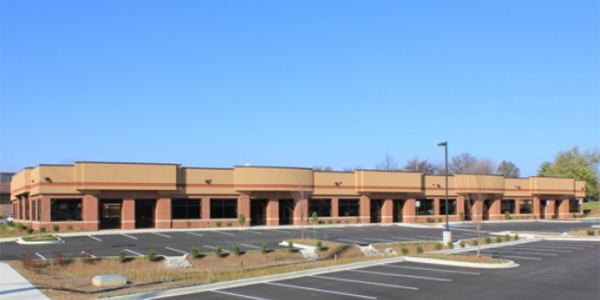 Thomas Johnson Drive is known as the medical corridor of Frederick, Maryland. For doctors and medical offices, it's an area that's in high demand – a quick trip down the road can service just about any medical need, as nearly every medical professional in Frederick is located along this stretch.
Right along the route, however, was a building that had originally been an older roller-skating rink, and then later had been used as an antique store. When the building was vacated again, its purpose was left in doubt.
Instead of seeking another retail tenant, or forsaking the building to disrepair, the property owners chose to repurpose the building into a medical office space.
Because the building is in the heart of Frederick's medical corridor, repurposing the space not only created a unique facility for potential medical tenants – it also opened up additional space in an area with high competition, maximizing the value of the property. It may not look like it, but the original structure, built in 1979, is still the bones of this repurposed property. With just some cosmetic exterior finishes, the property was brought back to life and is now fully leased to the Frederick Regional Health System.
From Bank to Restaurant – Lightfoot Restaurant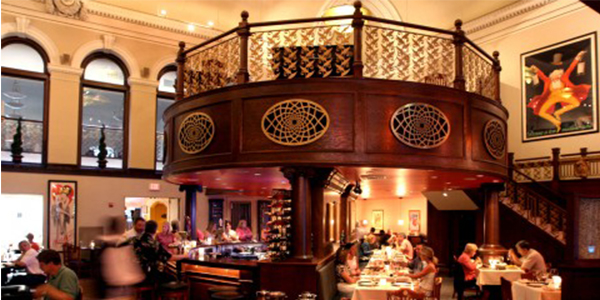 Originally constructed in 1888 as a People's National Bank, this building was repurposed in 1999 into what is currently Lightfoot Restaurant.
Now it's a staple of the Leesburg, Virginia community.
With soaring ceilings and even a vault transformed into a wine cellar, the traditional Venetian design and architecture create a unique dining atmosphere today. Much of the restaurant's brand and public perception is rooted in its unique location and the creative fit-out of the space.
It's a repurposing that benefits property owners and patrons alike.
Ready to Make Your Space Stand Out?
If you're considering how to best maximize the value on your commercial property, it's worth considering whether an outside-the-box solution may benefit you.
As you consider the possibilities, get in touch with us. At AushCo, we are the experts in Frederick commercial real estate – and we've helped property owners like you transform their spaces into valuable, unique facilities that truly stand out. We know local needs, we understand which solutions could generate high demand for potential tenants, and we can help you maximize your property value.
Considering a non-traditional commercial property uses? Get in touch with us to take the first steps toward a commercial facility that has unique value.