Financing a Fit-Out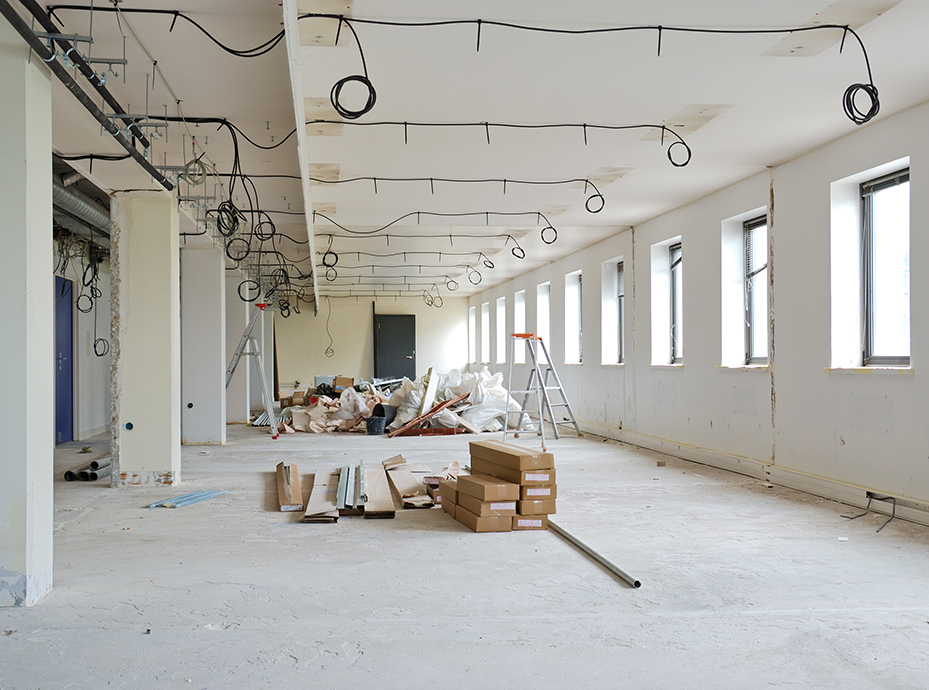 When you buy or lease a space to operate your business, the first step is to figure out what renovations you need to do in order to make the space fit the needs of your business. Maybe you want new carpet and a couple dozen cubicles, maybe you want to put up additional walls and create some offices or maybe you want to remove walls to make the space more open. Hopefully, the space only takes a few thousand dollars to configure, but often it will take a more significant investment. When this is the case, your next step is to decide how you are going to pay for these changes and selecting the best the fit-out financing option for you. There are three basic ways fit-out financing can happen.
Fit-Out Financing Option 1: The Landlord Pays
The first option is to have your landlord pay for it. This may seem like the perfect solution at first glance but stick with me. While you may not have to pay $100,000 upfront, you will still end up paying for it in the long-run. Your landlord will finance the cost of the project (possibly by taking out a loan himself), and then the cost of that will trickle down to you through increased rent. For example, before the fit-out expense, your rent may have just been $10 per square foot and after you may be paying $12 or $13 per square foot for the increased value of the office. This extra cash will then be used to either pay the Landlord back and/or to pay the loan payments the Landlord took out to finance your improvements.
Fit-Out Financing Option 2: The Tenant Pays
You could pay for the modifications yourself. If you do not have tens of thousands of dollars waiting to be spent on your new office space, or even if you do but do not want to spend the cash right now your business will need to take out a loan to pay for the fit-out. The benefit in this scenario is that the rent stays lower and your business gets any tax benefits in funding the improvements. Over the term of the lease you will typically have a reduced cash outlay by not paying the Landlords mark-up for supplying the funding. Is  this approach worth it additional effort for your business to save money?
Fit-Out Financing Option 3: Hybrid
Luckily, there is also a middle ground in which you can share the risk for the fit-out financing. This can be done in a multitude of ways and the details will need to be worked out with your Landlord as no two hybrid approaches are quite the same.
The most difficult part of fit-out financing is that you may not know what you are doing, you have not done this before or at least in a long time and you don't want to get yourself into a legally binding agreement that is not in your best interest and find yourself faced with contractors and financing hurdles that take your time away from your businesses focus.
Maybe you want help but you just don't know where to turn. That is where AushCo comes in. We will help you every step of the way to get you into the perfect office – under an agreement that works for you.