How Does your Frederick Commercial Real Estate Stack Up?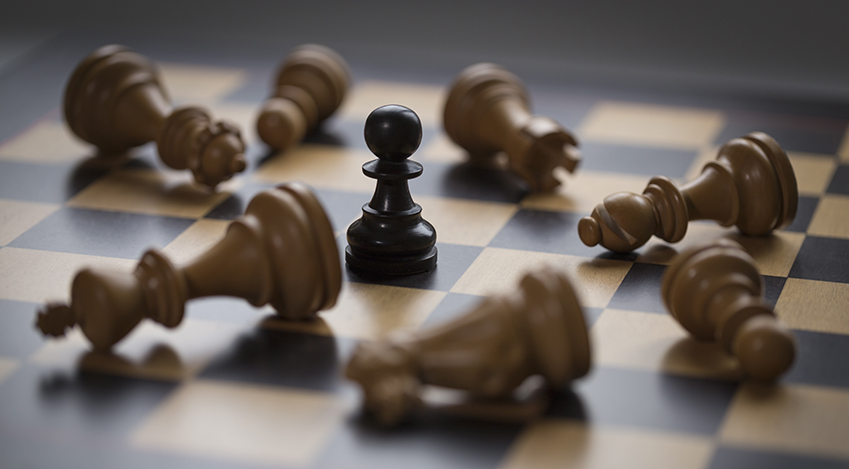 When trying to lease Frederick commercial real estate that you own, you are doing all you can to fill your vacancies. When businesses are looking for a new property to rent, they are going to choose between your building or one down the road.
Why Would a Business Want to Rent Your Frederick Commercial Real Estate?
What is it about your property that entices them? What attributes should you focus on showcasing about your property? Questions such as these are essential to beating your competition. They are what lead you to increasing the value of your property and leasing or selling it fast.
Who Is Your Competition?
The first step to beating your competition in the Frederick commercial real estate market – just like in any other business – is to understand who your competition is. There are a few different ways to segment your competition.
Your immediate competition focus is your geographical area. If a CPA firm or a medical office is looking for a property, they are probably looking to get an office in a specific location. They might have narrowed it down to a commercial real estate property in Frederick, for example. That means the property down the street from yours is your competition. It might be at a completely different price point or vary in quality, but their geographic location is enough to make them a candidate.
Price range is also an important factor to consider. A trucking company looking for a warehouse, for example, might not care as much about location. They just want a big, cheap location to store their equipment.
Another way to segment your competition is by quality. A financial investment firm might not be as worried about price as they are aesthetics. They want to WOW their clients when they walk in the office. They want customers leaving with the impression they just left a successful and accomplished business that has conquered financial freedom.
However you segment your competition, make sure to keep them in mind. How you market and sell your property will depend on the clientele you are trying to attract and what your competition has to offer.
What Attributes Are Important?
What characteristics set your Frederick commercial real estate property apart from everyone else? This will determine the steps you take to get an edge up on your competition. Should you renovate your lobby? Resurface your parking lot? Would it be a good investment to have a fountain in front of the building? The only way to know this is to know what your prospective tenants value. Let's take a look by property types:
Frederick, Maryland Warehouse Space:

Businesses looking for warehouse space are not concerned about the quality of carpet you use. Instead, they want the appropriate size for the lowest price. They want to pay for necessary and functional square footage. Another important factor is their proximity to major highways. The faster their trucks can get on the road, the better. You obviously can't change the location of your property, but you can use it as a selling point.

Frederick, Maryland Retail Space:

Retail companies looking for Frederick commercial real estate are, on the other hand, interested in something completely different: foot traffic, drive-by traffic, and overall visibility. They want as many cars/people passing by the location as possible. The more opportunities they have to pull in customers, the better.

Frederick, Maryland Office Space:

Businesses looking for office space are a little more complicated. If it is a business that will have many customers stopping by, then they want to have good aesthetics and ease of access. A doctor's office will want to be in a building that is easy to find and looks clean both inside and out. If the business will not have customers stopping by, then things such as this might matter less and they might simply look for economical space that is easily accessible to their employees.
Know Your Selling Point, and When To Look for Help
Whatever type of Frederick commercial real estate you are trying to lease, make sure you understand what characteristics your property has that stands out among the competition.
Now that you know who your competition is and you know what your prospective tenants want, you can figure out what your office has to offer that your competition does not. In essence … you have your selling point.
Sadly, even if you know your competition and the wants of your would-be tenants, leasing your property can a very difficult process. On top of that, once a business signs the lease, you have to be the property manager. Luckily, AushCo can help you with both of these issues. They specialize in Frederick commercial real estate and have helped many clients easily and affordably build and manage a profitable property investment. Contact AushCo and see what they can do for you.