Handy Tips to Find the Right Property Management Company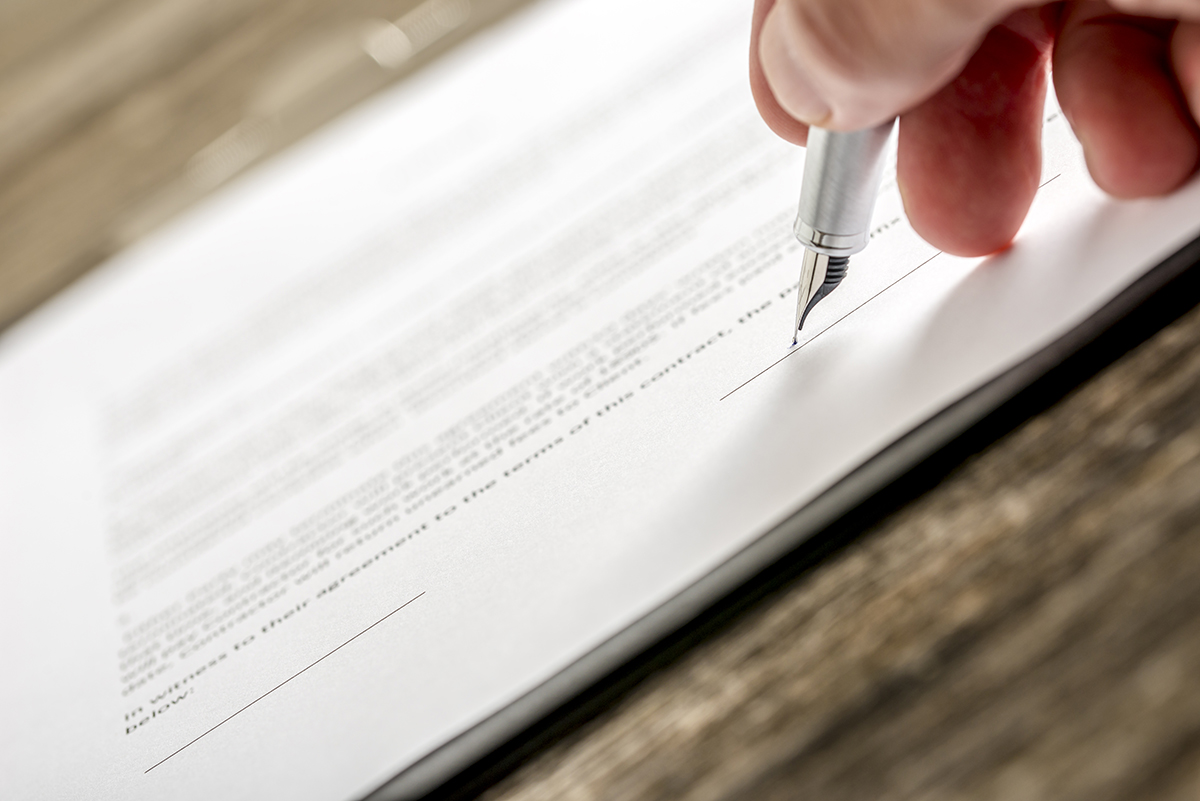 You've invested time and money into your property in the hopes it will provide you with a significant return on your investment. This is why finding the right property management company is so incredibly important.
Let's be honest – you don't want some fly-by-night property management company to come in, tell you everything you want to hear, and then completely ruin your investment dream. If that were the case, you could have just saved your money and forgot about the property in the first place. No, when it comes to property management, you want a knowledgeable team who will work with you to make sure your dream becomes a reality.
Finding the right property management company, though, can always lead to some trepidation. That's why we've created a list of six tips to help you find the perfect property management company.
1. Get Referrals on Property Management from Different Sources
Your best friend heard that their friend's neighbor had a great experience using XYZ property management company. Is that good enough for you? We'd hope not.
Again, you've spent way too much time, energy, and money on your property to let someone who "maybe might possibly" be good according to someone's third-hand account. No, you're going to need more than that.
Just like you would before making any major decision, you're going to want as much information as possible. Part of this will including getting several referrals – not just from friends and friends of friends, but from professionals who use property management companies. Get as many referrals as possible, then you can systematically check on them and weed out the ones you're not comfortable using.
2. Do an Online Search for Property Management
These days, you can find just about anything you need to know about any business online. Sometimes the reviews are helpful, sometimes they're made up – yes, some companies pay to have people give them good reviews.
Don't let this discourage you from doing your own due diligence. If a property management company has a ton of negative reviews and only a handful of positive ones, chances are you're going to want to avoid that company. By the same token, if they have a lengthy list of five-star reviews, and a handful of 1- to 2-star reviews, that feeling of "this is too good to be true" should probably kick in.
Real reviews will have the 5-stars and the 1-stars, but they'll also have the rest as well. There should also be more detailed descriptions about why they were rated the way they were – experiences, prices, etc.
Once you've narrowed the list down to the property management companies you're interested in using, then it's time to dig in to narrow the list down even more.
3. Check Out Their Current Work
Once you have the list of property management companies you want to look into, then it's time see what they have done and what they can do.
Most (good) property management companies will have an updated website with information about what they do, how involved they would be in the management of your property and how involved you would have to be.
In any case, it's important to know what they can do for you, and if you can find a property management company that will do all the work for you, even better.
4. Interview Several Property Management Companies
Remember when you had to go through interviews to line up a job? This is similar, except you're on the other side of the interview.
Property management companies are going to want your business, so they're going to chat you up in the hopes of landing you as a client. Stick to your guns here. Go into every interview with a series of questions that you want solid answer to, such as "How long has your company being doing this?", "What does your company do with property management and what will I have to do?", "Can you give us some examples of properties your company has managed?", and "What exactly can you do for us?"
Going into any interview with a list of questions – preferably written down – will help guide you through the interview, and will help you think of follow up questions. It also helps you stay on track, so you're not caught up in the conversation.
5. Check Their License and Certification
Most states require that a property management company have a real estate broker's license or a property management license in order to show vacant apartments. In Maryland, you can visit the Maryland Real Estate Commission's website to see if their brokerage license is active.
You will also want to know if the property management company has been certified with a trade organization such as the Institute of Real Estate Management (IREM), National Apartment Association (NAA), National Association of Residential Property Managers (NARPM) and the Community Associations Institute (CAI). These organizations offer certification after completion of a tough training program. If the property management company is willing to spend the time and money to go through continuing education courses, it can tell you that they are committed to their job.
Of course, you should also trust your instincts. Just because a property management company has paid money to take a class doesn't mean they are putting into practice what they were taught. A property manager who doesn't have the money for expensive classes may have more passion for managing your property. Therefore, you will need to look at the whole picture before selecting a property management company.
6. Examine Their Management Agreement
Once you've decided on the right property management company, one of the last hurdles to jump is making sure the paperwork lines up correctly.
This is not something you're going to want to skip reading. Make sure everything you've discussed with the property management company is the same in the agreement. Everything from cost, length of the agreement, responsibilities of both parties, everything. Don't sign anything until you have thoroughly looked over the agreement.
If you don't feel comfortable with the verbage in the agreement, you should have someone you trust – a lawyer, perhaps – look over the contract to make sure everything is on the up and up.
The Right Property Management Company is a Click Away
When you work with AushCo, you don't have to think about your property every day. Your property management experience becomes 100% hands-off.
If you're searching for property management services for your commercial income property, but you don't have the time to deal with preventative maintenance programs, maintenance requests, tenant issues and correspondence, or upkeep, we take care of the legwork, so you don't have to.
We take care of your tenants, so you can concentrate on other activities. Our comprehensive property management services allow you to collect rent checks without dealing with landscaping companies, calling for repair services, or fielding requests from tenants.
To learn more about us, reach out to us. We'd love to hear from you and answer any questions you might have, even if we think we're not the best company for you.