How to Invest in Your Commercial Real Estate Investment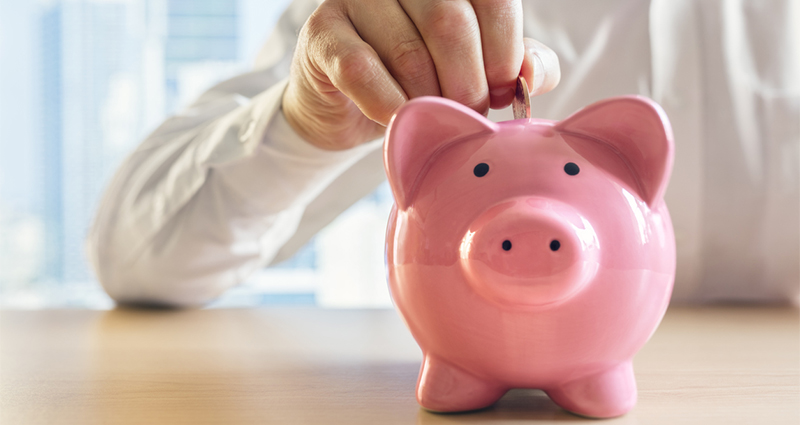 The most valuable things are worth investing into. From relationships, to skills, to assets – if something is valuable, investing more into it is a good idea. It's how value is enhanced and improved.
It's a principle that applies to commercial real estate, too. Commercial real estate isn't an asset you can afford to neglect, and, while that fact may seem intimidating, it's also a testament to how worthwhile commercial real estate can be. As you invest wisely in your commercial real estate property, you enhance its value, and, ultimately, you get more out of it – whether that's in the form of rent, property value, or even aesthetic enjoyment.
Of course, you only get more out if you invest wisely – if you invest in the aspects that most enhance your property's value. As the year draws to a close and you consider the best methods to do that, here are the avenues you should look at.
Enhance the Curb Appeal
One of the most effective strategies to take in enhancing your commercial real estate's value is to enhance its curb appeal.
Yes, we're talking about the exterior. It makes sense; whether you occupy the building yourself, or lease it to tenants, the exterior matters. It can make the occupancy of the building more enjoyable, and it has a direct impact on the rent that tenants will be willing to pay.
Update Signage
Dilapidated, dysfunctional, or out-of-date signage presents an immediately unappealing impression to anyone viewing a property. If your retail signage is flickering on and off or missing letters, or if your office signage is too faded to be legible, then the value of your property will be affected.
The style and functionality of signage depend on the property type – retail signage obviously will function differently from office signage. Regardless of type, though, this is one of the most essential components of strengthening curb appeal, so making sure that your building's signage is up to date is always a worthwhile investment.
Freshen the Building Façade
Again, depending on the property, the façade of the building will vary. This may mean a fresh coat of paint or a rebuild of the façade structure, but, either way, keeping the building façade up to date will go a long way towards creating an attractive exterior. New stores want to be in modern looking retail centers; think about it – do you prefer shopping at stores with worn out, tired looking storefronts, or at locations that appear bright and current?
And, if you own an office building, you'll be at a competitive disadvantage with potential tenants if your façade looks dated.
Maintain the Parking Lot
Parking lots, while not a part of building structure, are still important components in generating curb appeal. Nobody wants to pull into a gravel lot or one strewn with potholes, cracks, and lined faded paint – whether they're there for shopping or for office parking.
To avoid that, parking lots should be sealed every four to six years, at a minimum. Failing to do that consistently will diminish curb appeal, and it will likely also mean that you'll need a repaving more quickly.
Freshen Up the Interior
Investing in the exterior of your commercial real estate property is important, but it's also important to keep the interior of the property fresh to maintain or even increase property value. Here are a few of the most effective avenues to accomplish that.
Get a New Coat of Paint
A fresh coat of paint is one of the most straightforward ways to update a building's interior. Chipped or peeling paint is certainly aesthetically uncomfortable, but even an outdated color scheme can negatively affect property value. Typically, flat painted surfaces without "loud," bright colors are most appealing over time.
Update Interior Lighting
There are more offices than you might think that still have the fluorescent tube lighting that was popular in the seventies and eighties. Just because the lights turn on doesn't mean they're making your tenants happy – or that they're optimized to bring you the best value. Updating your commercial real estate property's lighting to current styles can give rooms a much more modern, appealing look, and can increase the value that tenants are willing to pay for rent.
Redo the Floors
As with lighting, just because your floors are in good condition doesn't mean that they look good. Styles and trends change, and modern flooring is important both for function and aesthetics.
How to Get Things Done
These are a few of the best ways to increase your commercial real estate property's value – but even with these in mind, investing wisely can still be a tricky proposition. That's because carrying out any of these enhancements can be an intimidating task.
Finding the right contractors, choosing appropriate materials, managing the projects – it's time consuming, and it's much easier with experience.
At AushCo, we're here to help. As property managers, we've worked with commercial real estate throughout Frederick, helping owners to invest wisely to carry out the updates that will bring the most value. We're experienced when it comes to helping owners find the right resources, we're connected with the best contractors around Frederick, and we're well versed in commercial estate project management.
Simply put, with AushCo, you can rest easy knowing that your investments in your property will bring you value in return.
Get in touch with us today, online or at 240-578-4220, and start enhancing the value of your Frederick commercial real estate.