How to Maintain Commercial Real Estate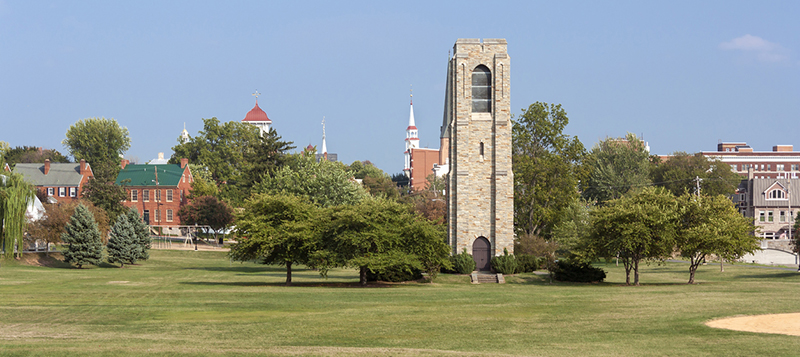 Frederick Maryland is a beautiful city that is becoming a profitable location for commercial real estate fast. It's home to over 3,500 businesses and has an average household income of $87,860.
Commercial real estate is a big investment, and Frederick Maryland is a great place for it.
But after you invest in commercial real estate, you need to ensure its well maintained. Commercial real estate often involves buildings from the size of a small retail store to skyscrapers. Clearly, those buildings have different maintenance needs. But, they also have some systems in common.
Here are some tips on how to maintain your commercial real estate in Frederick, MD.
Hire a Managed Service Provider
Your IT system runs the critical systems in your building for your tenants. Without a properly maintained IT network, your tenants could lose essential data, slowing down their day-to-day business processes, and increasing the complaints that you have to handle.
A managed service provider for your IT system is a great way to receive proper maintenance at a monthly fixed price. Instead of paying for emergency fees when a system goes down, you'll save money and have fewer emergencies.
What's even better than a managed service provider is a property management company that works with a managed service provider. If your property management company has an ongoing relationship with a managed service provider, you could save even more money through discounts provided by your property manager. Also, you're more likely to receive better service because of the pre-existing relationship between your commercial property manager and your managed service provider.
Using a property manager not only lessens the load on your wallet, it also lessens the load on your stress level. When you hire a property manager, any complaints about the IT system go straight to the property manager who then contacts the managed service provider.
Join a service agreement with an HVAC Company
Similar to a managed service provider for your IT network, a service agreement with an HVAC contract gives your building bi-yearly maintenance that will lead to money saved and less breakdowns.
While your air conditioning and heating may not hold essential data like your IT network, your HVAC system is a large part of a comfortable office environment for your tenants. If your air conditioning goes out in the middle of a hot summer day, or your heating goes out and leads to frozen pipes in a blizzard, you could risk serious damage to your building and unhappy tenants.
A service agreement allows you to calculate your costs in advance and have fewer equipment breakdowns. The key word here is proactive. Proactive maintenance can save you a lot of money and help you suffer fewer breakdowns.
Success in commercial real estate will mean keeping your tenants happy and your buildings filled. If your tenants remember you for having air conditioning that is constantly on the fritz, you could be looking at empty rooms.
A property manager is a great way to help prevent this from happening. Part of a property manager's job is proactive repairs. They can devote the majority of their time to these repairs that will keep your tenants happy and content while preventing complaints.
Commercial Real Estate Redevelopment
As time marches on, don't let your commercial real estate get stuck in the past. Keeping on trend and remodeling your buildings maintains a fresh façade for your business and incentivizes your tenants.
These remodeling and renovation plans can include a complete interior redesign for your building. For example, one trend to follow would be the move from closed office spaces to an open floor plan to foster teamwork. Following trends like this can become a selling point for your building as you can interest tenants with a grand opening and a better office environment.
This type of maintenance can also take shape on a smaller scale. For example, you can redesign your building office by office as tenants move out or switch office space within the building. This way you can stay on trend without inconveniencing your tenants.
Commercial property management companies have a huge portfolio with commercial real estate across industries. They'll be able to point you in the right direction for trends in your industry. This way, your commercial real estate investment will stay a step ahead with minimal research from you.
With their years of experience, a good property manager should also be able to design your redevelopment plan for your building. They'll be able to tell you how to renovate with minimal inconvenience to tenants while keeping everyone happy.
Maintaining a top-notch security system
As a commercial real estate investor, you could have a wide variety of tenants come through your building. Some businesses may have different security needs than others.
For example, an agency that works with credit card companies or banking institutions is going to need a higher-level security system than a company that handles clothing design or book sales. In order to keep all of your tenants happy, you should provide a baseline of security for the protection of everyone.
Keyless entry systems are a great way to control who has access to the building while still maintaining convenience for your tenants. A single swipe of a keycard or code will get them through.
In order to keep the businesses that need a more intense security system happy, you could consider having an additional key card or secure entry system for their specific office. Another option would be to install security cameras in front of their office door.
While this sounds like a lot of work for just a few tenants, it can also become another selling point for future tenants. It opens up your building for advertising to agencies that need higher security.
A property manager would be able to help you navigate the balancing point between accommodating your tenants needs and spending too much to achieve a positive ROI. A good commercial property management company would also be able to recommend an excellent security company for installation, and may also be able to get you a discount as based on their pre-existing relationship.
At the end of the day, commercial property management may be one of the most important maintenance systems you can use. A good property manager will be able to keep an eye on proactive repairs that need doing, when you should redesign or renovate your investment, and even be able to get you discounts on maintenance systems like HVAC and managed service providers. Your commercial property management company's years of experience can be your largest asset in maintaining your commercial real estate.
Here at AushCo, we can simplify property management for you in Frederick Maryland. As a property owner and investor in the Frederick, Maryland area, the success of your real estate investment hinges on ensuring that tenants are safe, comfortable, and satisfied.
That's where we come in.
When you work with AushCo, you don't have to think about your property every day. Your property management experience becomes 100% hands-off.
Our property management services include:
Managing tenant matters and ensuring everyone enjoys a safe, productive environment without maintenance issues.
Supervising any maintenance or repairs, so that your commercial property investment is protected at all times.
Ensuring your property remains in top shape, and alert you or any proactive repairs that will save your investment dollars.
If you're interested in protecting your commercial real estate with a property management company in Frederick, Maryland, contact us today. We're here to help.