How to Properly Vet Potential Tenants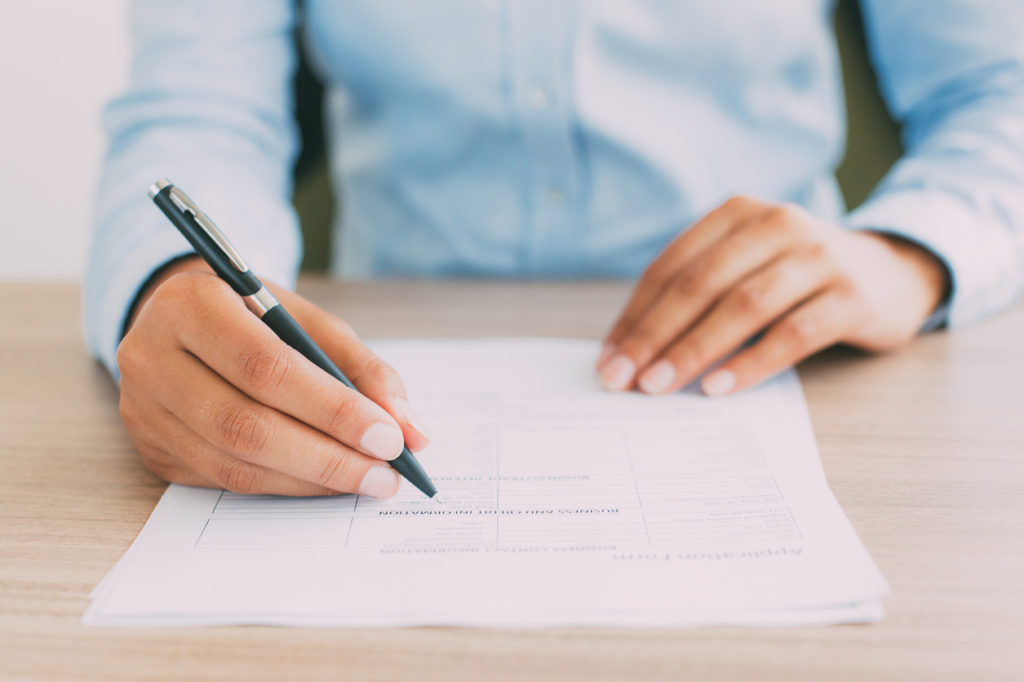 As a commercial property owner, you may be tempted to accept the first tenant with good credit and decent handwriting on the application that comes through your door.
Don't do it.
It pays off to do a little bit more digging into your potential tenants. If you hire a property management company, they'll probably have a thorough process to screen tenants. But if you're managing your own property, there are some things to keep in mind.
Your tenants have a lot of control over your commercial property. Choosing a tenant that is irresponsible—physically or financially—can do some serious damage to your business. A tenant that is physically irresponsible can trash your office building – maybe they aren't careful enough with their furniture, leading to scratched floors, dented walls, or worse. If they aren't financially responsible, well, you can kiss on-time rent goodbye.
So how do you screen a tenant in order to find the right one for your commercial real estate property? Check out these five steps below.
Use a Thorough Application
Think of your application as the gateway to your commercial real estate property. If an application seems pretty decent, then the gates open and your potential tenant moves on to the next step. However, don't be afraid to turn them away if the application seems off. Maybe their business doesn't seem legitimate or you're unsure about their financial stability.
Without a thorough application, you may not have answers to some of your concerns. A thorough application should almost read like a resume. Where have they worked? For how long? How many job changes? Have they lived at their current residence for more than a year? How long have they been running their business?
If your potential tenant has changed jobs more often than not in the past few years and they've just started their business, you likely want to hesitate on opening your gates to the next step. Oftentimes your decision is based on a gut instinct. However, when you're first starting out, that gut instinct may not be fully developed. A property management company will have had years of experience in screening tenants and will know who to gamble on and who has got to go.
Run a Credit Check
So, your potential tenant submitted a good application. They're using your space for a reputable business and you think they'll be able to pay their bills on time. But before you deem them financially responsible, it's time for a credit check. A credit check is extremely useful in telling you if the tenant owes any money to their previous landlord or if the information submitted on their application holds up.
For example, a credit check will tell you how many previous addresses your tenant has lived at in what time span. However, keep in mind that this is based on where the tenant receives mail. It doesn't hurt to ask if it seems there are many more addresses listed on a credit report than are listed on the application.
When looking over the credit report of your potential tenant, take a close look at the number of lines of credit are open, installment loans, and account payment history. If your tenant has a plethora of credit cards open and plenty of past-due payments, it may be time to pass on this potential tenant.
Once you gain some of the years of experience of a professional property management company, you'll know where you can toe the line and what type of credit score you can accept for your commercial real estate property.
Background Check
A credit check and a thorough application aren't the end-all, be-all of a good citizen. Make sure you run a background check before accepting a tenant. Accepting a new tenant into a building means accepting a new security risk. Make sure your potential tenant does not have a history of violent crimes. You could be putting your other tenants' safety at risk.
While some youthful discretions may be acceptable for you, you'll want to keep an eye on any arrests, warrants, sex offenses, and incarceration records that appear. The last thing you want is to let someone with a truly dangerous past onto your commercial real estate property.
However, there is some personal preference that comes into play here. If you're someone who believes in second chances, you may not mind a little bit of a record. But if there are other tenants in your building who work with confidential or sensitive information, be respectful of their needs and keep your building crime-free.
Case Search
Case search is a great way to supplement your background check. In Maryland, many court records are public with some exceptions based on individual privacy in severe cases. It never hurts to look up your potential tenants in case search. You'll be able to see any time they've spent in the courtroom.
Beyond case search, it never hurts to do some googling. Not all bad people in the world wind up in the court room. There's plenty of public information available on the internet that can inform your decision. A professional property management company will have the experience to know what's acceptable and what's not, but to start with, take a close look at your tenant's social media. If there's evidence of inappropriate behavior online, you may not want to accept them into your building. But again, there is personal preference here. What may be considered bad behavior by some is a Saturday night for others.
Contact the Previous Landlords
Screening a previous tenant is not the time to be shy. You need to know exactly how their relationship with their previous landlords was. Was their rent paid on time? Did they leave the unit in good condition? These questions are crucial to your decision.
You should be able to find the contact information for previous landlords on their application or online. This is also an excellent way to check and make sure the potential tenant was telling the truth on their application. For example, mom's basement does not count as a reputable previous landlord for your business.
When contacting other landlords, make sure to be polite and try to foster professional relationships. You're trying to build trust within the industry and help each other out by truthfully recommending tenants.
Choose a Property Management Company
Nothing is more essential when properly screening tenants than experience. And unfortunately, experience is not something you can gain from a blog post. Hiring a property management company gives you access to those years of experience and helps you avoid the mistakes and pitfalls of a beginner.
When you work with AushCo, you don't have to think about your property every day. Your property management experience becomes 100% hands-off. If you're searching for management services for your commercial income property but don't have the time to deal with preventative maintenance programs, maintenance requests, tenant issues and correspondence, or upkeep, we can help.
We take care of the legwork, so you don't have to.
Contact AushCo today to get started with our property management services. You won't have to worry about criminal background checks or choosing the right tenant for your commercial real estate investment. Take the first step toward simple property management.