How Well Do You Know the Market?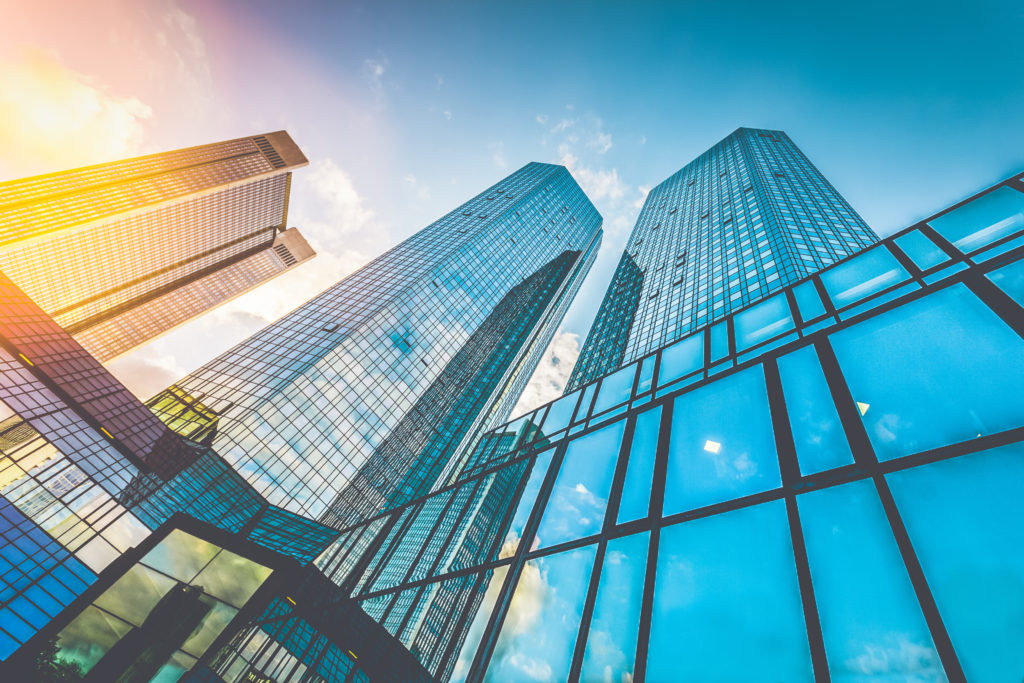 "Knowledge itself is power." – Francis Bacon
There's no denying that better knowledge leads to better decisions. That's as true for commercial real estate decisions as it is for decisions in any other walk of life.
Unlike common decisions, though (like what you'll have for dinner tonight), in commercial real estate, the problem most people face is that they simply don't have the knowledge needed to make the well-informed choice.
Even if they've been through a commercial real estate decision before, the Frederick market changes throughout each year. Few building owners sell multiple properties a year. Few buyers make multiple purchases a year. Few lessees sign multiple leases a year. And because of that, when the time comes to make a decision on commercial real estate, most people don't have an accurate understanding of the current market simply because they are not actively participating in it.
They're either working on outdated data, limited data, or no data. And that makes it hard to work toward the best market value.
Because, put simply: they don't know the market.
At AushCo, we do.
We're immersed in market knowledge;
Frederick commercial real estate
is what we do day-in and day-out. We're engaged in multiple decisions around multiple properties on a daily basis. And with that knowledge, we can help you find the best market value.
Here's how.
1. Set Realistic Expectations
If you enter a decision-making situation with unrealistic expectations, you'll always be disappointed – and you may have a hard time even taking action at all.
It happens all the time. We've seen would-be buyers greatly overestimate the properties available within their budgets. We've seen potential sellers overprice commercial properties based on personal attachment and nostalgic ties. Even after the sale, expectations may be unrealistic. For instance, a building owner may expect to profit from a building if it's fully leased, but in reality, the demand for fully leased office buildings may drive the price so high that the investor's desired returns are much lower than they would have liked.
Setting accurate expectations is important. A realistic understanding of the market can help to ease potential disappointment and free decision makers to act in accordance with their best interests.
2. Avoid Bad Deals
Bad deals are almost always based on bad information.
Take the famous deal between 20th Century Fox and George Lucas in 1977. That year, Fox's senior executives sold the rights to the Star Wars franchise to Lucas for, essentially, $20,000. In their estimation, that's what the franchise was worth.
Obviously, that was bad information. They didn't know, for example, that merchandising would open up huge revenue streams. They didn't know that the movies would have lasting cultural impact. They definitely didn't know that Rey action figures would be selling for $25 forty-one years later.
Based on a lack of knowledge, they grossly underestimated the market value, as time has proven; in 2012, Lucas sold the franchise to Disney for $4 billion.
Good information is the key to making good decisions. And, thankfully, most commercial real estate decisions are less speculative than the Star Wars deal, since they're based on current data – so good information is accessible if you're working with the right partner.
At AushCo, we're experts in the Frederick commercial real estate market. From a combination of deep experience and access to specialized data, we have the information to accurately evaluate properties and potential transactional terms so that you won't fall unknowingly into a bad deal.
3. Navigate Frederick's Commercial Real Estate Supply and Demand
Finally, knowledge of the Frederick commercial real estate market allows decision makers to navigate the town's landscape of supply and demand.
Again, if you aren't immersed in the industry, it's unlikely that you have an accurate understanding of building supply. Are there many similar properties listed on the market? Or only a few? And how can a prospective tenant begin to tell if there are many tenants looking at a property – or only one?
A flood of properties is a buyer's or tenant's market. A flood of tenants is a landlord's market. All markets offer opportunities. And those opportunities vary based on a host of factors – such as:
• Property Type – Office buildings, for example, may be in short supply, while retail spaces flood the market.
• Location –  Spaces in one part of town may be suitable for certain tenants, while unappealing for others.
Opportunities abound. But without knowledge, they can be difficult to find.
Be Confident You Know the Market
Better knowledge leads to better decisions. So, when you make commercial real estate decisions, be sure you know the market.
Still feeling unsure? We're here to help.
When it comes to commercial real estate in Frederick, you can count on AushCo for all of your needs. We live and breathe Frederick commercial real estate, and we've helped hundreds of people like you to utilize Frederick market knowledge to get the best value.
If you're looking to buy, sell, or lease, get in touch with us, and put our deep knowledge of Frederick to use for you.