5 Easy Ways to Increase Value Before Selling Your Retail Property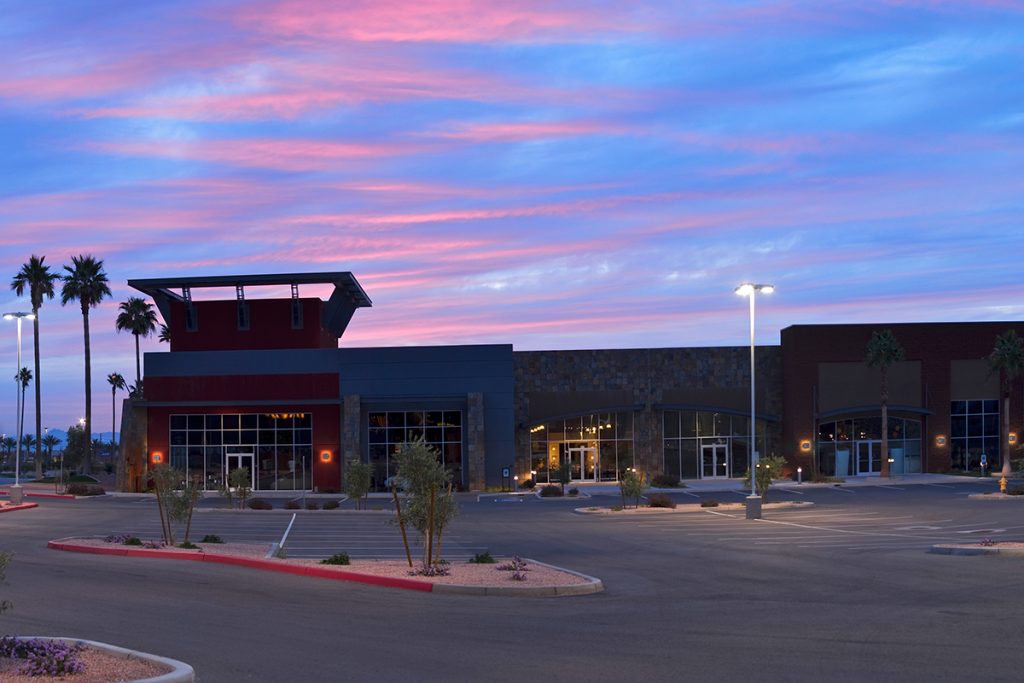 There will come a time – maybe sooner, maybe later – when you know it's time to put your retail property on the market. It should go without saying that when that day comes, you'll want to get as much as you can from the sale.
While many factors come into play when selling retail property – such as location and overall building condition, to name a few – there are still ways you can not only improve the chances of selling your retail property quickly, but getting more money when someone does buy it.
Think of selling retail property like you would selling a car. The prospective buyer is going to want something nice, a little flashy, trendy, with new parts to replace the old, worn-out ones. The same can be said about any potential buyer for your retail property. With a few easy fixes, changes, and adjustments here and there, value will be added before selling retail property.
Here are five easy ways to increase the value of your retail property before you sell.
1. Replace the Flooring
This one change alone can improve the overall price per square foot of your retail property.
Over time, carpets get worn out. You can only clean a carpet so many times before it just looks like a clean, worn-out carpet. By replacing the old carpeting, you make the inside of the retail property look nicer, cleaner, and newer.
On the flip side, sometimes it's good not to go with carpeting. If you have an older property with hardwood floors, use them. A good cleaning and polish can make an older hardwood floor look like new. There are potential buyers out there who would love those old wood floors. If they can find a place where they don't have to replace the flooring themselves, it bodes a lot better for the value of your property.
2. Paint the Walls
A fresh coat of paint always makes a place look brighter and, most importantly if you have an older property, newer.
Granted, in this situation, your choice in paint color is key. If your retail property has red walls – or any other loud color – just adding another coat of the same color isn't going to help. Chances are, once you sell the property, the new owners will come in and repaint the walls a color of their choosing.
If you have bright, loud colors, it is really difficult to paint over them with a different color. This is why, when selling retail property, most owners will paint the walls a neutral color – white, beige, etc. – so that it's a lot easier for the new owner to paint it whatever color they want.
It might not seem like that big of a deal, but these little details could add to (or subtract from) the bottom line when you sell.
3. Keep an Eye on Trends
If you look back at pictures of retail properties from decades past, you'll see that trends have always played a major role in overall designs and styles.
It's no different today, especially when it comes to selling retail property. Potential buyers are looking for the styles of today, not 10 years ago. And it's true – the styles inside retail properties today look a lot different than they did in 2007. From the buyer's prospective, if the property looks outdated, customers will think the business is outdated and no one will shop there.
This fix doesn't have to be extraordinarily expensive. If you're already looking to replace the flooring, look to see what the popular trends are right now. While you're looking, also be sure to check out what's the latest with fixtures and other furnishings. If it looks like these things need to be replaced, do it. It might cost a little bit now, but it could mean a lot more in your pocket when it's all over.
However, you don't need to break the bank updating your retail space to adjust for the latest trends. If you can update your property without spending a lot of money, that's great. Although, you don't need to spend on something that will be a passing fad. Instead, think about sticking with stylish, but timeless choices.
4. Improve the Exterior
As important as all these other tips are, this one might actually be the most important. Why? The exterior of your retail property is the very first thing a potential buyer will see. Right now, without even thinking about selling retail property, when you look at the exterior of your property, what do you see?
If you cringe a little, just imagine what a potential buyer will think. This doesn't mean they won't buy your property, however. It just means that, since they'll have to do the work of fixing up the exterior, they'll offer you less money.
Depending on what type of exterior your retail property has, these really could be simple fixes. Remove weeds, trim bushes and trees, and check on the condition of anything painted to see if it needs to be touched up before a buyer visits.
5. Check in with the Experts in Selling Retail Property
There are many more ways to improve the value of your retail property before you sell it. The best way to get the most out of your property is to have the right team in your corner helping you.
AushCo has been helping people just like you for years with selling retail property. They have seen just about everything, so they know all the ways to improve the value of your retail property. Once you contact AushCo, you can rest easy knowing you have Frederick's premier commercial real estate team standing behind you.
Reach out today to see how they can help you, or call 240-578-4220 and someone will be happy to talk with you.