Investments to Increase the Value of Commercial Property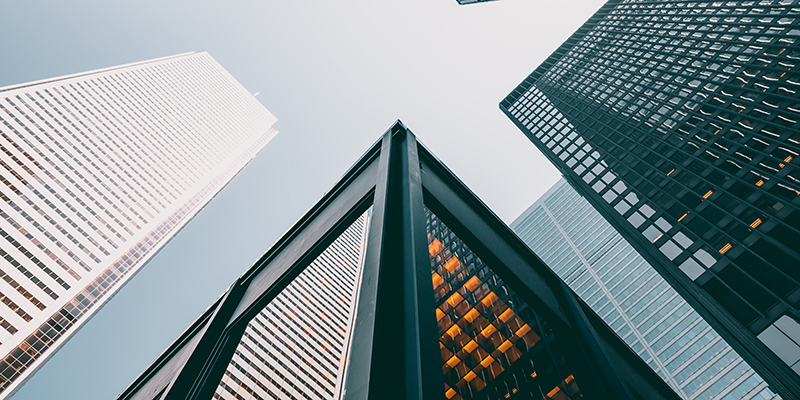 In any form of investing, the basic objective is to maximize returns. It sounds simple enough. But, in almost any arena, it's much easier said than done.
Commercial real estate investments have the particular advantage in that a way to maximize returns is to make improvements that are tangible: a new façade, new paint, refinished flooring – things that you can touch and see, which can make them easier to measure. Because of that, commercial property investment can feel less abstract.
But that doesn't make it easy.
The trick is still optimizing for the right things so that value is best improved. There are countless options toward improving the value of a property; choosing the right ones at the right times requires the right knowledge and guidance.
We're here to help. Over a decade spent maximizing commercial property value, we've walked with property owners and sellers to ensure that they're getting the best return on their investments by making the best choices.
So, when and how should you invest in your commercial property to increase its value? Let's take a look at three scenarios to find out.
You're optimizing a building you own.
If you're investing to maximize the value of a building you own and plan to continue to own, you have a longer timeframe to work with. Put another way, there's no end date by which value must be maximized.
That doesn't mean you should let your commercial property stagnate, of course – but it does mean that there isn't pressure to make changes on a timeline, which allows you to take a longer-term and more patient approach to investment.
Schedule consistent upgrades.
There's no rush to get everything upgraded by a certain date, but it's best to be proactive in scheduling out work.
Plan projects that will add clear aesthetic value (and make great first impressions): update entryways with flooring and lighting, renovate signage, or apply a fresh coat of paint.
It's also important to ensure that building functionality is maintained and improved if necessary: surveillance systems, parking lot lighting, or HVAC systems, for example, can boost value even if they aren't as aesthetically obvious.
Optimize for operational efficiency.
Increasing operational efficiency can result in costs upfront but can also add a great deal of value over time, which makes it an ideal area of focus for building owners who plan to continue holding a property.
How can you make building processes more efficient? A few avenues to consider:
LED lighting: this can reduce energy costs. Installers will often give you an estimated timeline for when you will and then begin to see a positive ROI.
Maintenance contracts: vendors such as HVAC providers often offer service agreements that make continual care more affordable over time. Building owners should take advantage of these options.
Energy sources: as a property management company, we're skilled at sourcing energy from numerous electricity companies to gain cheaper rates for our clients. We often even lock in flat electricity rates for years at a time to help hedge rate fluctuations and assist in more accurate expense budgeting.
For building owners operating on full-service leases, reducing operational costs is a great way to boost value because the savings go right to the bottom line for the owners; even triple-net buildings can add value through operational efficiency on re-leasing by providing reduced occupancy costs to tenants.
You're planning to sell.
If you're planning to sell a commercial property, investing to maximize its value is influenced by your timeframe. You'll want to complete the investments which provide the most bang for the buck prior to selling. This means spending the least amount for the improvements that generate the greatest immediate value.
There are several ways to do this.
Make updates that have immediate returns.
These tend to be the aesthetic updates: landscaping, facades, entryways, flooring, and lighting, to name a few. The better a first impression a building can make, the better chance it'll have of selling high.
Finish any deferred maintenance items.
To maximize value, you can't afford to kick the can down the road when it comes to maintenance – you'll be best served by accomplishing any items you can within your timeframe. Even if maintenance items aren't immediately pressing, they often make sense to accomplish; most buyers are wary of buildings that will have impending maintenance over the next several years.
So, give prospective buyers confidence by scheduling maintenance before the sale. This may mean resealing parking lots, redoing roofing, or scheduling HVAC work. A building with minimal maintenance issues is well-positioned for maximum selling value.
Create value in the rent stream.
The greater the revenue stream from rent, the more valuable the building is. So, before the sale, maximize rent revenue as much possible. There are two was to do this. The first is to Lease vacant space and the second is to extend existing Leases because the longer the amount of time the Tenants are obligated to pay rent the longer the amount of time the investment will be stable for the new owner.
You're buying to sell.
Finally, if you're buying a property with the intention of upgrading its value and selling it quickly, you're likely working on a very short timeframe. This will mean investing in activity that generates the quickest ROI possible.
The actions will likely be similar: making updates, performing maintenance, and creating value in the rent revenue stream. It could also mean that the property is vacant and needs full overhaul. The difference is that you'll likely have a shorter timeframe to work within, and you'll be best served by focusing on the areas that are of highest impact to your building.
If you're buying to sell, then, make sure you're pursuing property that has high potential for these types of upgrades and if it is vacant you will need a strong leasing team to find you those valuable tenants to occupy the property once you are done with all the upgrades.
When should you start?
If you are planning to sell a building, when should you schedule upgrades?
We'd recommend starting within 6 months of the expected selling date. This generally allows for updates to feel extremely fresh, while ensuring that there's adequate time to get things done. Of course, depending on the work, you may need to allot more time – but don't move too soon – you don't want you fresh upgrades to be dated if the intention is to capture the value quickly.
Remember, the more immediately you can sell after upgrades, the less time you'll allow for depreciation. Schedule accordingly.
Get guidance you can trust.
Hopefully, these tips have made the process of maximizing your commercial real estate investment more tangible than ever and equipped you to start boosting the value of your investment.
Remember, though: to get the most out of your commercial property means getting guidance you can trust.
Whether you're planning for the long term or planning to sell, we can help you to maximize the value of your property based on our knowledge from years of experience in Maryland commercial real estate.
With AushCo, you can rest easy knowing that your investments in your property will bring you value in return.
Get in touch with us today, online or at 240-578-4220, and start enhancing the value of your Hagerstown commercial real estate.