Leasing Commercial Real Estate: Things You Need to Know Beforehand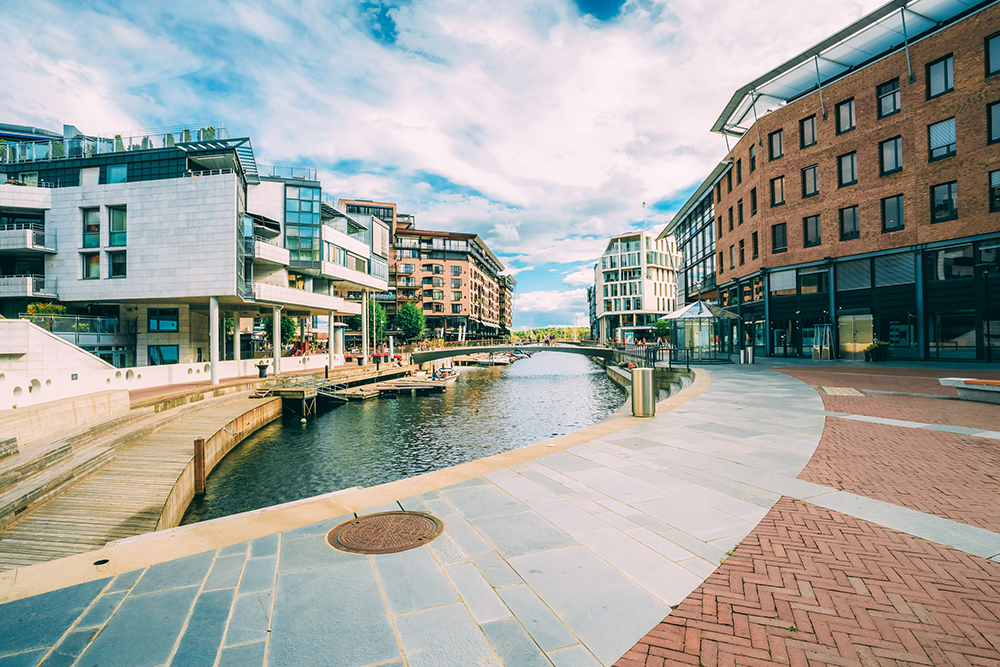 Leasing commercial real estate or selling your commercial property is a great way to produce monthly reoccurring income, but it's not always as simple as it sounds.
When it comes to leasing commercial real estate, there are a few things you should keep in mind. Should you ever sell the property? What type of lease should you use? What should you do once you buy commercial real estate?
With these questions in mind, here are a few things you need to know before leasing commercial real estate.
Leasing vs. Selling: What Makes More Sense for You?
As the owner of commercial real estate, eventually you're going to come face to face with this question: should I sell it or lease it out? Figuring out whether selling or leasing commercial real estate can be a tough decision to make.
One of the risks in selling your property is how long have you owned it and how much of the property has been depreciated. This can be important at the end of the year when calculating your federal tax obligations. Every year, you get the opportunity to depreciate your property, which allows you to depreciate the value of physical improvements, also known as the bricks and sticks, that are constructed on the land – but the value of the land cannot be depreciated.
If you've fully depreciated it when you sell it, you have to pay taxes on the entire sales price. Whatever the sales price is, minus the undepreciated portion, is what you pay capital gains taxes on. If you've only owned it for three years, and you've depreciated just three years of it, your tax payment isn't going to be as much when you sell it as if you owned it for a longer period of time.
Taxes aside, you have to be honest with yourself and decide if you want to hassle with it. Do you want to find a new tenant for the property and manage it, or do you want to find a real estate broker and property manager to find a new tenant and manage it for you?
Was the Property an Investment, Purchased for Your Business, or Both?
It really comes down to whether the property was an investment for you, owned for your business's use – or both – and, now that you're not using it, you might not want to have an investment in that property anymore. It's the big decision – do you want this investment or do you not want this investment?
If you used the property for your business, but now you want to retire, move to Florida and play golf, it again becomes an investment decision. You can sell the property, take the money, and buy a new set of golf clubs and a house, or not sell it and still retire to Florida. If you decide to keep the building while you've retired to Florida, you will still need to spend some energy focusing on managing and leasing the commercial real estate so that you can continue to collect the income from someone else paying the rent.
Keep in mind, though, if you want one lump sum now, there might be a tax obligation on that income about which you should consult your accountant. If you've owned it for a long time, one lump sum right now after you pay the taxes on it might not be as good for you. You might just want to keep collecting the cash flow on it forever and let your heirs figure out what to do with it at some point in the future.
Should You Just Hold on to the Property Then?
It depends. There are market conditions and then there are personal decisions. Commercial buildings sell at different cap rates, which is the income of the rent stream and how it relates to the sales price. So, the lower the cap rate, the higher the price. For example, if you pay $100,000 for something, you might make 10 percent, but if you pay $150,000, you might only make 6.6 percent.
When cap rates are low, which means a lot of people want to buy that type of property, and since the current nature of the leasing marketing means the rent rates are high, the value of the property to potential purchasers is high, which adds up to a bigger sales price.
If, however, the cap rate right now is high and you know the value isn't as good as you would have hoped, you have to decide whether you want to sell the property and take what you can get, or consider leasing your commercial real estate, collect the monthly cash-flow, and wait until the market comes back to sell the property.
Which Lease Type is the Best One to Use?
There really are two primary types of leases, then there's everything in the middle.
One of the primary types is full service. With full service, a tenant pays rent and that's it. They don't pay electricity, gas, property maintenance, grounds keeping, snow removal, taxes, or insurance – it's all baked into the rent number. Full service means everything is included.
Then there's triple net, also known as NNN, where the three N's represent taxes, property insurance, and common area maintenance. Triple net is the safest economical option for the property owner because whatever unforeseen budget busters happen – three feet of snow that needs to be cleared, escalating utility costs, or a year laden with heavy maintenance issues – those costs get passed on to the tenants and they pay their pro-rata share.
If a tenant in a triple net lease occupies 10 percent of a building and the landlord incurs a $10,000 expense, then the tenant is obligated to pay for $1,000 of that expense. If the lease is full service, that $10,000 expense is paid solely by the landlord. In the full service situation, some years the landlord does not incur as many expenses and makes more money, and some years they lose money.
Many companies prefer full service rather than triple net because, from a corporate budgeting perspective, it is much easier to account for the lease expenses.
Then there's everything in the middle – modified gross and modified net, where you can make sure the taxes and insurance are paid in the rent, but the electricity, cleaning, and snow removal are not. These are all moving parts, depending on what the tenant and/or landlord would like included in the rent versus what they want paid pro-rata based on actual expenses.
Triple net, though, is probably the best option for owners, especially if you have a property manager. The property manager is the one who will do an annual budget, and will reconcile that budget at the end of the year. If you own the property and try to do all of the budgeting, billing, and reconciling of the accounting yourself, including next year's budgeting, it is more difficult than hiring a property manger that does this work regularly.
Advice for Someone Leasing Commercial Real Estate for the First Time
Surprisingly, it's not uncommon for people to come into a lot of money and decide they want to buy a building because they've heard about successes in leasing commercial real estate. Many times, unfortunately, that's about all they know before buying the property.
Before you purchase commercial real estate, it really is in your best interest to talk with someone who can offer you advice. The right commercial real estate broker will work with you to figure out why you want to buy it, what it is you want to buy, what you want to get out of it, and what to expect during the purchase and after. Once the commercial real estate broker knows this information, they can help you find the right property and help you come up with a plan of action, from purchasing it to ongoing ownership or the property.
For example, if you want a no-hassle building, the broker might recommend you buy a net lease building that is already leased to a company like Walgreens or 7-Eleven. They plow their own snow, mow their own grass, send you a check every month, and rarely call you with property-related requests or complaints. You receive a solid investment, and you don't have to get involved very much.
Of course, if you want to make sure you don't have to deal with any of the hassles of owning the building, you need to look into getting a property manager who can do the work for you.
If You're Selling or Leasing, Talk with the Experts First
By now, you understand there are a lot of things to know when it comes to selling or leasing commercial real estate. This list just scratches the surface. For help from start to finish, you need to find someone you can trust – someone with experience and the know-how to help you get the most out of whatever you decide to do.
The team at AushCo is here to help. The premier commercial real estate company in Frederick, AushCo has the experts you need, not only for selling or leasing your property, but for property management as well. The staff at AushCo has the experience helping people just like you make these decisions as easy as possible.
Contact AushCo today, or call 240-578-4220, to find out just how their team can make leasing commercial real estate better for you.