Picking the Right Property Managers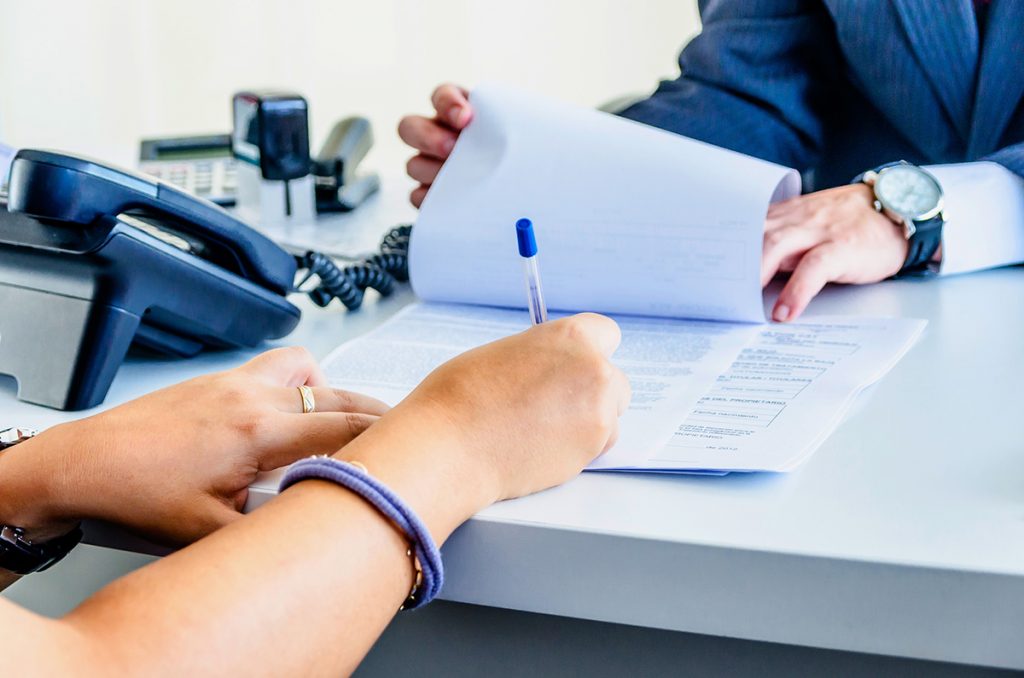 You have commercial property you'd like to lease, but you're not sure if you should do the work yourself or if you should hire property managers. While you think it might be easier – and most cost efficient – to do it yourself, hiring a good property management company will actually end up saving you time and money.
Availability is a Major Necessity
Being available to take care of any issues that pop up with your property is vital.
If someone only owns one building, owning that building isn't their livelihood. They go to work during the day, but so does everyone else who uses that building.
When the air conditioning breaks, or when there are ants crawling around someone's windows, when issues arise – even if it's something as simple as scheduling your annual fire alarm inspection – you have to be there. If it's an issue that someone's calling about when they're in the building, during the day, at work while you're at work, it's tough leave or call someone out to fix the problem.
When you have to schedule regular maintenance, you have to be there to meet the fire alarm guy, or you need to meet the HVAC person so they can go on the roof and change the air filters.
Property Managers Need to Know What They're Doing
If someone calls and says, "I have a roof leak," it might not necessarily be that your roof is leaking. It could be a leaky sprinkler pipe or the seal has gone bad, or maybe there's an air handling unit above your ceiling and the condensate pump is broken or gotten clogged up. Not everything is as it seems on the surface.
There are other things like landscaping and snow removal to consider as well. How often should snow be plowed? At AushCo, we do it every three inches. We look at the forecast and decide if it's going to be coming down for 24 hours, we're not going to do it every three inches, we'll do it once the snow lets up.
Knowing the various trades, such as knowing the right plumber who's better at "this" type of plumbing over that "type" of plumbing comes in handy. This knowledge base is what it takes to manage a building.
Property Managers Need to Understand Leases
If you have multiple properties in one building, that makes it even more difficult. You have to understand what everybody's lease says. Some leases might say if your bathroom sink breaks, you're responsible for fixing it, while some will say if the sink breaks the landlord is responsible for fixing it.
Sometimes, in one building, you will have multiple leases that say many different things. Whenever there's an issue, you have to reference the lease to see whose responsibility it is to fix it. If the lease says the tenant's responsible for fixing it, and then you fix it for the tenant, you've just spent your own money on something the tenant should have paid for, according to the lease.
Property Managers Should Save You Money
It comes down to where the dollars are spent and saved. You save them by making sure the appropriate people pay for things and you spend money to prevent bigger problems in the future. There's money and then there's keeping the tenants happy, because if the tenants are happy, they're more likely to renew their lease and stay longer and continue to pay that landlord, who is also the guy who's paying you to take care of his property management.
Property managers save you money in two ways. They know how to do all the various parts of property management and they do the work for you so that you, as the property owner, can go and do other things. Everyone's time is worth money, so having someone else spend their time on something, you save your time to do something different.
Always Look for Experience in Property Managers
Product experience is something to look for as well. Is it an office building, industrial building, or retail center? Even some large apartment complexes are considered commercial property. There are nuances in whatever property you're managing.
For example, in an industrial building, if the air conditioning doesn't work, it's not nearly as big of a deal as when the air conditioning in an office building doesn't work. People are sitting in their office typing away and it's 102 degrees outside, people will get upset if the air conditioning isn't working. That's not usually the case in an industrial building since most people working inside the building could probably handle a day or two without air conditioning. So product knowledge and experience is important.
When to be Wary of Property Managers
If a property manager overpromises and isn't being honest with you, then you should definitely look elsewhere. Let's say you ask the property manager, "What do you think about my roof?" If the roof looks like it's going to need to be replaced at a cost of $70,000 within the next five years, a good property manager will tell you that. If someone says, "Well, it looks great. At some point, we'll just spend a little fixing it up …" In the end, you'll spend more money on repairs than actually replacing your roof. Always be wary of overpromising project managers who aren't honest with you.
Also, as strange as it might sound, your property manager shouldn't have a criminal record. You're going to give them keys to your building, you're going to give them keys to your tenant's office spaces, and in many cases, you're going to give them the authority to receive your rent. If this person has been in jail for writing bad checks or stealing things, you're not going to want to trust this property manager to look over your properties.
Being Taken Advantage of by Property Managers
In a lot of cases, most people don't know if they're being taken advantage of by property managers. You should be able to sit down with your property manager once a money or once a quarter and talk about the status of your building, are there any issues, is everything running smoothly, are there any issues that you should be aware of, etc. Just by talking with them, you should be able to figure out if they know what's going on with the building or not.
Sadly, a lot of property owners don't sit down with property managers. Some people buy a building, manage it for a few years, retire, hand the property off to property managers, and move to Florida. In this instance, they don't really know what's going on with their property.
Good property managers will never balk at talking with you about your property.
Safety in Knowledge
Always feel free to talk with other people about their property managers. They should be able to give you a good idea as to how they handle property and how well they will work with you. It never hurts to get references.
At AushCo, we have deep experience with commercial real estate in Frederick, MD to help you with your property management. We guarantee we will always be honest with you and reliable. If you have any thoughts, concerns, or general worries, we're there for you to help with any issue.
For more information about how we can fill your property management needs, contact us today.