Do You Really Want Another Job as a Property Manager?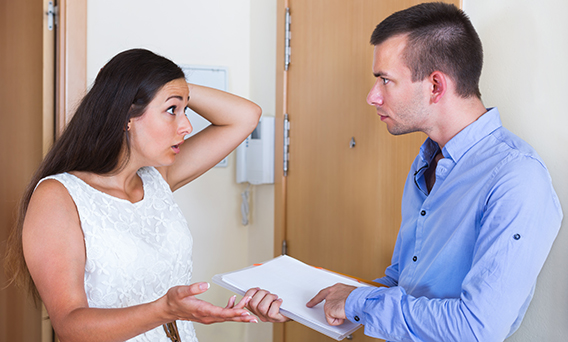 You've been through this before. Every problem that comes up is your fault and/or responsibility. Something's not done on time? Yep, that's your fault, too. People haven't paid their rent on time? Well, surely you must be at fault somehow.
Property management is not for everyone. In fact, it's not even for most people. Before you think of getting into property management, there are some things you should consider – or be reminded of – beforehand.
Taking conflict with property management personally
Remember, for the most part, people are going to come after you if there is a problem with a leaky faucet or heat that isn't working. Not everyone does it, but enough that, after a while, it starts to get to you.
It's hard not to take some of these things personally when the tenant makes you feel as though it's your fault these things have happened in the first place (even though it's not). Two things usually tend to happen here – either you have a thick skin and these things just bounce right off of you, or it slowly starts to get to you.
It's hard not to take some of the comments personally. If you haven't done property management before, it can be especially difficult.
Money you need to spend vs. money you can save
If you buy a building that's been there for a while, people usually just accept the current contractors. Because of that, sometimes you end up paying more than you want.
For instance, do you think about trash disposal? If you know the right people, you could save up to 30 percent. Also know that, in some instances, you don't need to change the air filters every month in all offices. It depends on the unit you have the filters you use. Be sure you really delve into the details so you're not spending money you don't need to spend every month.
If you save time, you save money
Saving time is big. Unless you plan on being available 24/7, you're going to become annoyed. If you have a full-time job, you might not have time to call the HVAC contractor and get everything scheduled if the heat goes out in your property.
Some issues are "hot button issues" and can't be solved by making a phone call. This is when you really start seeing your money go down the drain. If there's a leak that's caused a lot of problems, you're going to have to talk with the contractors and the tenants, usually face to face. With these "hot button issues", it is more about tenet relationship than simply fixing the problem.
There is help available to you
At AushCo, we take the hassle of property management out of your hands so you don't have to worry about it anymore. You don't have to think about your property every day. Your experience becomes 100 percent hands off.
If you're searching for management services for your commercial income property, but you don't have the time to deal with preventative maintenance programs, maintenance requests, tenant issues and correspondence, or upkeep, we take care of the legwork for you.
We take care of our tenants, so you can concentrate on other activities. Our comprehensive property management services allow you to collect rent checks without dealing with landscaping companies, calling for repair services, or fielding requests from tenants.
Whether you own an office building, a medical center, or any other type of commercial investment property, rest assured that AushCo remains right on top of any issues that impact your tenants, your property investment, and your income.
When you are ready to collect real estate investment dollars without worrying about managing properties, give our office a call at 240-578-4220 or contact us online and we'll be in touch.