When to Start Looking into Business Relocation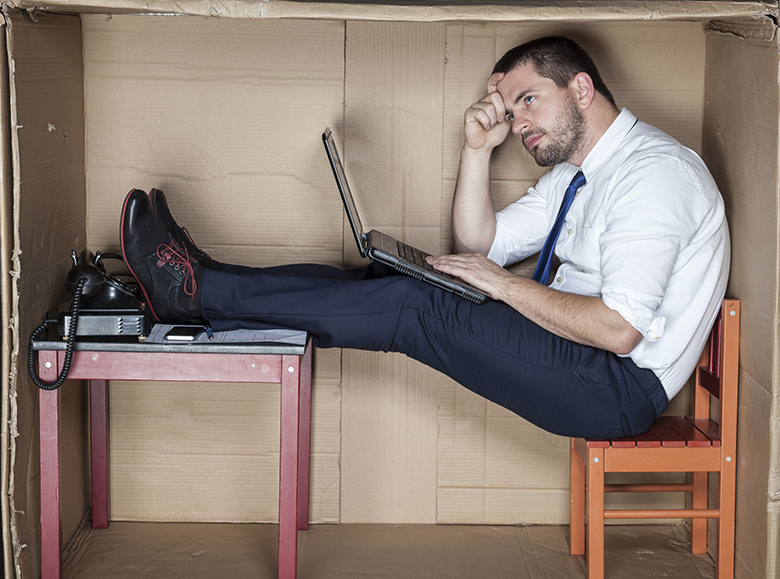 You run a growing business. You are hiring and training new employees, putting out fires, and taking care of a million other things, so business relocation is not top of mind. You may not even realize you are outgrowing your current location until you are ready to make that next hire and you realize that you have no more office room. Maybe you are running out of parking spaces, your current building is falling apart, or the needs of your business are changing. Whatever the reason, it is important for you to understand the realities of business relocation and have realistic expectations of the time horizon.
Signs You Need to Move
Many business owners don't think about moving until they are forced to. This can lead to rushed decisions and, unfortunately, costly mistakes. Keep an eye out for signs that you may need to relocate your business soon to avoid a frantic search for a new property.
You are running out of parking spaces: If your clients have to drive around for 15 minutes looking for parking when visiting your office, you may need a new office with ample parking. Not only will limited parking cause stress for your clients, your employees will have to deal with it every day.
Your operating costs are becoming too high: Recurring, unavoidable costs like rent can hinder your business and eat into your profits. If you run a business that is not location-dependent, for example, don't rent space in a downtown area. Spending time now looking for a new location can save you a substantial amount of money down the road.
Your employees are complaining: Location is a significant part of the job, even beyond commuting. If your employees have to drive an hour to bring a client to lunch, you may have a problem. You don't want your location to deter new hires, or, even worse, be the reason current employees leave.
When to Start the Process
The process for business relocation varies from business to business. If you are looking to set up a cube farm, it may take as little as two or three months. If you are relocating your physical therapy practice, however, you'll have a set of very specific needs that may take longer to find accommodations for. Unless the building was previously used as a PT practice, you will likely need to fit-out the space.
Pro Tip: If not handled by an expert, fit outs can be a very costly and stressful endeavor. Work alongside a commercial construction and development team to make sure it is a smooth process.
It is a good idea to give yourself at least 4-8 months when it comes to business relocation. There are a lot of steps and unforeseen delays that happen, so plan for them and avoid making a rushed decision because you were under a time-crunch. If you want to have a smooth business relocation and avoid any pitfalls, consult a commercial property brokerage company like AushCo. We can walk you through the whole process, and even take care of things like fit-outs and selling your old property. Trust experts to guide you to that new location you have dreamed of.