Tips to Commercial Real Estate Lease Negotiation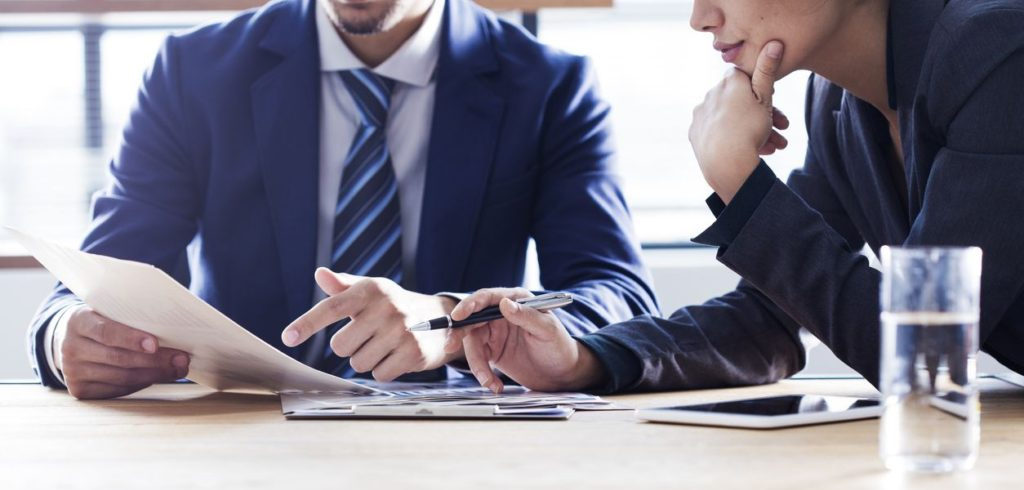 So, your organization is looking for commercial real estate space. You've identified a potential landing spot, and you've begun to envision your business in the space. Get ready: it's time for commercial real estate lease negotiation.
For some people, lease negotiation is exciting; there's some amount of romanticism or gamesmanship attached to deal making. For others, though, the process is nerve-wracking.
There's no denying that there's a lot of pressure during the lease negotiation phase. Leases are big commitments, both in terms of time and finances. A favorable lease can set your organization up for success for years. An unfavorable lease can be a crushing burden.
In light of that, it's important to negotiate a lease so that your organization is primed to succeed. Here are a few tips to help.
1. Ensure all information is known.
First, be sure that you have a full and accurate understanding of all the information involved in the negotiation.
Fully Know the Space
Part of this means fully knowing the space you're negotiating for. Do you have accurate floor plans? Do you know the square footage? The usable square footage? Do you know who the other tenants are in the building?
Know the Market
Work to understand how the space fits into the current market. Is price per square foot standard for the area? What are similarly positioned locations priced at?
Fully Know the Details of the Proposed Lease
There can be a temptation to assume that leases are standard. In the face of dense lines and pages of text, it can be easy to assume that it's all basically common sense, and you'll be best served by moving ahead.
Don't assume. Read, in full, every time.
What costs are covered? How will utilities be divided? Will cleaning be included? Is the lease full service or triple net? Are there insurance responsibilities?
You can't negotiate what you don't understand. Ensure that you have as complete a picture of what you're getting into as possible, and you'll be in a much better position to obtain a favorable outcome.
2. Avoid unrealistic expectations.
Second, as you move through the negotiation process, do your best to steer clear of unrealistic expectations – your own, and those of the other party.
For instance, you can't expect to have below-market rent and unlimited resources for a fit-out. You can't expect to sign a lease that's only a year long. You can't expect to completely dictate exit or repayment terms.
But there are expectations for the other side, too. For example, you should expect negotiations to happen within a certain timeframe. Sometimes, landlords will delay negotiations in an attempt to pressure prospective tenants into a deal, knowing that when the move date arrives they'll have little choice but to accept terms. If the landlord expects to drag negotiations out – watch out.
Unrealistic expectations are an immediate red flag.
3. Choose a team that knows the game.
Finally, as you approach lease negotiation, the reality is that the best way to be prepared is with a team that knows the game.
There is only so much a prospective tenant can do to be prepared. You may know the terms you want, but the truth is that unless you spend every day in the world of commercial real estate, you won't have the same familiarity with context that brokers have. There are simply too many subtleties and tricks of the trade.
Two examples:
When you sign the lease, be sure to sign with your title – that way, the signature legally represents your company instead of making you personally liable. Additionally, tenants may be asked to sign a personal guarantee. In this case, it's helpful to know that a personal signature only denotes liability for the signee – so, if you're married, anything owned in tandem with your significant other is not liable (which can potentially protect a majority of your assets).
A common negotiation is to agree to lower initial payments by negotiating a longer term or a gradual increase in rate.
And there are many more intricacies, too.
A team that knows the game will help you to determine where to compromise, where to hold firm, and what subtleties you may be able to use to your advantage.
AushCo Can Help
At AushCo, we're experts in the Maryland commercial real estate arena. We've worked with clients like you on lease negotiations to ensure that win-win deals were reached, setting up organizations for long-term success.
We understand the game. And we're ready to be on your team.
If you're nervous about lease negotiation, get in touch with us today.