The Ultimate Cheat Sheet to Evaluating Commercial Real Estate in Maryland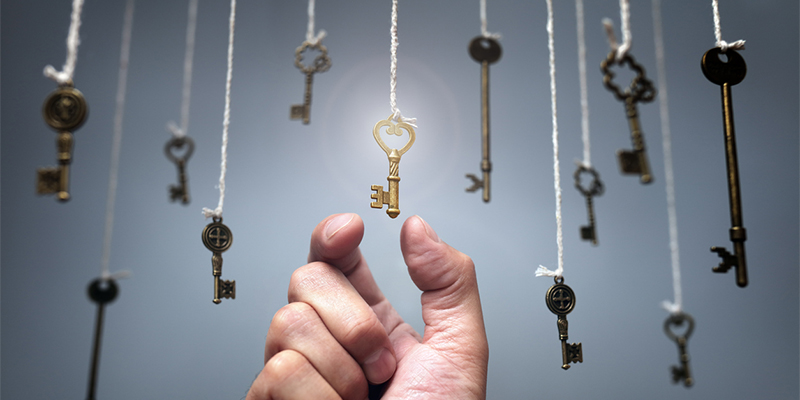 Important decisions can be hard to make. Ultimately, making a good decision comes down to understanding: understanding the choices that are available, and understanding what you must have and then also understanding what you want but may not necessarily need.
The right choice is always the option that's most closely aligned with your needs and wants.
Evaluating commercial real estate is no different. Whether you're preparing to buy a property and occupy it, buy a property and lease it, or lease a property, you'll be best served by considering what your needs are – and then seeing the options that are available to determine which option best fulfills your needs.
That's all well and good, but it also helps if you know what nuances and factors you should keep in mind while you are considering the properties that are available. With that in mind, we've put together a cheat sheet for you.
Here are the factors that you should consider when evaluating commercial real estate in Maryland, presented with the hope that this knowledge helps you to make better real estate decisions.
 1. Location
It's cliché, but still true: the top three factors to consider in real estate are location, location, and location.
That's because location affects so much about a property, including many of the other factors we'll discuss.
If you're looking to occupy the property, you'll want to ensure that you're choosing a location that fits the needs of your business.
Is it important for your clients or customers to visit your physical location, or will you rarely have guests?
What kind of environment will be best for your business to thrive – the exciting bustle of downtown, or the practical, spacious freedom of a business park?
What environment will your clients or customers expect to find you in?
Or, if you're looking to buy property as an investment and then lease the property for income you should consider what tenants you'd be best positioned to attract based on the locale.
And, of course, property location influences the value of a property. So, take a look at trends in property valuations in and around the location you're considering.
Location is one of the most important factors to consider when you're evaluating commercial real estate in Maryland.
 2. Neighbors
Many people underestimate the consideration of Neighbors and the unique impact that they can have on property selection and valuation.
Have you ever noticed that businesses tend to congregate around other businesses of the same type? Take fast food restaurants; more often than not, where there's one fast food joint, another one is close by. Or, take medical offices; rarely do you visit a dentist who isn't within a close proximity to his or her closest orthodontic friends.
Sure, part of that is due to zoning, but much of it is also due to perception and crossover traffic. Where one business of a certain type thrives, others can thrive, too – and they'll bring in more customers or clients together than they might alone.
The truth is, the neighbors that surround a property can serve to improve its usefulness to a business, or make a business feel strangely placed. It all depends on what your needs are – but, no matter what, you can't afford not to consider potential neighbors when evaluating commercial real estate in Maryland.
 3. Property Zoning Type
As mentioned, one of the reasons for the congregation of like-businesses is zoning – it plays a major role in determining which businesses can exist in which locations. So, when evaluating commercial real estate, property type is essential to consider.
Zoning regulates land usage; it can often be more complicated than simple color blocks on a map.
For example, there are often non-conforming uses in instances where an occupant of a particular property existed before current zoning regulations were in place. These allow current occupants to continue their activities even though their use of the property does not conform with the new zoning designations. However, just because a certain business type exists on a property doesn't mean that your business could function in the same way – non-conforming uses are not allowed in particular zoning districts without special exceptions so it is always important to analyze the allowable uses before signing up to lease or buy a property.
Please make sure to investigate the property zoning type as you consider your options so that your business (or the businesses of your anticipated tenants) can function as you expect.
 4. Construction Type
While the technical specifications of a property's construction type may seem inconsequential, construction type can still make an impact on your property selection.
A few factors to consider as you evaluate construction type:
How old is the building?
When was it last renovated?
Will it require a fit-out?
Is the structural components wood, steel, or concrete?
These factors will influence how much you'll spend and the extent to which you can modify the building to make it best designed to serve your intended use, and – a factor not to be underestimated – the aesthetic feel of your space. Let's face it, a squeaky wooden office floor has a different appeal than a solid concrete floor with nice carpet.
 5. Parking
Sure, parking lots aren't incredibly exciting, but adequate parking sure helps to make a space more appealing. Nobody wants to walk six blocks to get to a business, as an employee or as a client or customer.
Sometimes, as the use of buildings changes, parking needs change as well. A property may have had enough parking spaces ten years ago with a previous tenant, but that doesn't mean that it will have the parking accommodations to meet your needs.
If you have a high volume of traffic at a certain time, will the property's parking situation be able to accommodate the rush? Will you need to pay to expand parking, or is it even possible to do so? If you're in a highly developed area or don't own land around the building, it may not be possible to expand the parking area.
Along with parking, be sure to consider the transportation situation as a whole. Is there easy bus access? Will there be free-flowing or congested traffic on major routes accessing your property?
Don't be caught off guard; make sure that you consider parking when evaluating a commercial real estate property.
 6. ADA Access
ADA access is another consideration that isn't always so obvious, but it is important. Is the property you're evaluating designed with the Americans with Disabilities Act in mind?
There are certain features that may need to be present, depending on business type: handicapped-accessible restrooms, ramps, and elevators, to name a few possible requirements. If they are not there will the local code enforcement require them to be installed?
Sometimes, older properties may not be aligned with ADA, and renovating according to regulation can be expensive.
 7. Current Tenants
Finally, make sure to consider the current tenant situation in the commercial real estate property that you're evaluating especially if you are buying the property as an investment.
If this is an investment you will want to know if there are current tenants? Would you like them to stay? How much are they paying? Is their rent consistent with market rents? Would it be possible to find new, higher rent-paying tenants to increase the return on your investment?
There are a lot of things to consider when it comes to existing tenants and asking all the right questions and getting all the accurate information up-front can make for a much smoother and more lucrative investment in commercial real estate.
Next Steps
So, there you have it: the ultimate cheat sheet of factors to consider when evaluating commercial real estate in Maryland.
Still unsure whether or not you're ready to go it alone?
You don't have to. Always feel free to talk with other people about property evaluations.
At AushCo, we have the experience to help you with your commercial real estate evaluation. We're straight shooting, and we've been around the block a few times when it comes to evaluating commercial real estate in Frederick.
For more information about how we can help you evaluate commercial real estate property to meet your needs, get in touch with us today.