Understanding the Risks Involved with Property Management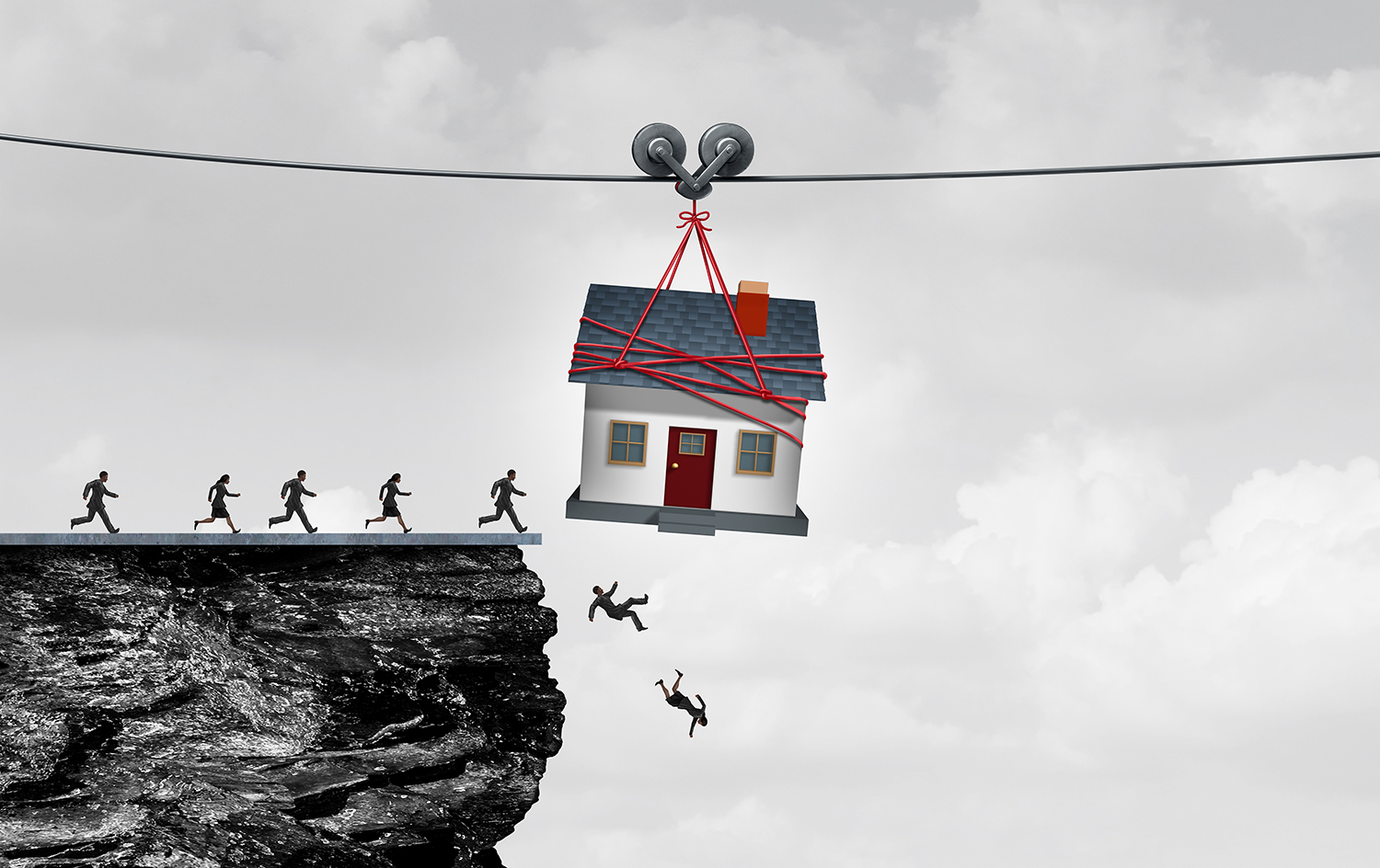 There will always be risks when it comes to property investment. Sometimes the risks are high, other times they're quite low. As the theory goes, the higher the risk, the greater the gain, right?
Even though movies and television would have you believe that taking big risks lead to a long, happy life, that's not always the case. In fact, it's usually not the case at all.
When establishing or growing a property portfolio, you need to treat your investments as a business and consider risk as if you were a business owner. Otherwise you're simply gambling.
It's important as an investor to understanding that risk is very much a factor to be taken into consideration when buying property. It is rarely ever talked about or considered by most investors and home buyers.
There are two types of risk to consider when buying property – personal risk and property (strategy) risk.
Most home buyers and property investors wouldn't consider risk as part of the process of buying property, however it is essential to understand the relevance of risk during the establishment or growth of your property portfolio as a means of managing and/or mitigating it. At a minimum, it will enable you to make more informed and appropriate investment decisions from the outset and at best it will save you from losing tens or hundreds of thousands of your hard-earned equity or savings.
Property is most people's most expensive purchase in their lifetime. It is the one you rely on the most to leverage, and to succeed in creating financial prosperity for yourself and your family. It would be remiss to not understand your risk profile when purchasing property – this ensures you have the best opportunity for your investment to succeed, as well as keeping their stress levels to a minimum.
Risk profiles range from being conservative, cautious, and prudent, to assertive and aggressive.
Risk Appetite
This is a person's desire to take action. Someone with a low-risk appetite may be satisfied with buying only one investment property, whereas someone with a high-risk appetite may want to buy 10 or more.
It's not just the quantity to consider, but the level of due diligence an investor is willing to perform to obtain their desired outcome. Due diligence is the degree of care and research, investigation, and risk mitigation you are willing to do to protect your interests when purchasing property.
Conflicts arise when a person with a low-risk profile has a high-risk appetite. If they are naturally conservative or cautious and fear taking action, it is unlikely they will achieve their objective regardless of their desire. This is where working with a buyer's agent can help them achieve their goals as they can mitigate risk.
On the other hand, someone with a high-risk profile and high-risk appetite is likely to race out there and accumulate as much property as possible as quickly as possible, while possibly foregoing due diligence in the process.
Level of involvement
There are a couple of levels of involvement when it comes to property investment, and each come with their own set of risks.
If your involvement level is passive then it is extremely important that you engage the services of a professional that can provide evidence of their expertise in the area in which you need their assistance, such as a buyer's agent. If your level is active, you will need to do your own due diligence when investing to mitigate risk. Here's a quick reference for you:
Passive – engage professionals to do the work for you
Medium – engage professionals to do the work for/with you
Active – do the work yourself and use professionals to check your work
Property Usage and Risk
Residential, Commercial, Industrial and Short Stay property types all have varying risk associated with their usage (zoning). Even buying property off the plan is high risk, as there are many parts of the development process to be effected before the OTP property is completed and many elements that can go wrong and affect the investor detrimentally.
It's important that once you have determined your personal risk profile, that you research the property type that appeals to you and you understand the risk associated with the property type or associated 'strategy' being presented.
Aside from seeking out independent advice, many of the different property-related investment 'strategies' in the market place are aligned with developers, wholesale distribution channels and selling agents. This can make knowing which way to go and what's right for you confusing and overwhelming.
As always, it's important you ask the questions that are going to deliver the answers you need to assess if the property being presented matches your risk profile(s) and ticks the 'sleep at night' boxes required when investing.
It Never Hurts to Talk to The Professionals
Regardless of whether or not you're thinking passive or active, questions will always come up. That's why it's nice to know there's someone there for you to help when you need it most. The team at AushCo specializes in property investment and can help you with whatever problem pops up. Contact us today to see how we can help you avoid some of the risks of property investment.