Why You're Having Problems Selling or Leasing That Last Suite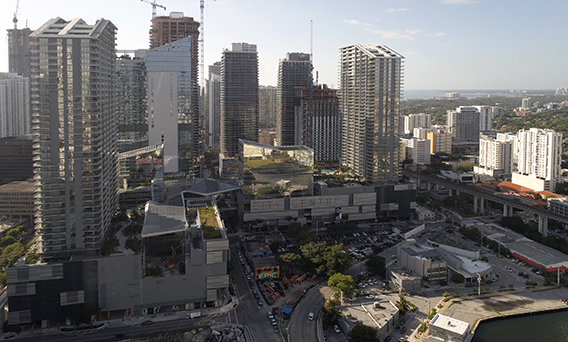 You've had that last suite for what seems like forever now. You've shown the property time and time again, but no one is biting. At this point, if your hair hasn't fallen out, you're really tempted to pull it all out.
Although it might seem like you're never going to sell or lease that last suite, there are a few things you might not have thought of that could help you finally move that property.
Create Yourself a To-Do List
You'd be surprised at some of the things you could do to help sell that property quicker. For example, have you thought about the parking lot? Repainting the parking lot, which could cost you maybe $800 to $900, can leave an amazing first impression and gives the property tremendous curb appeal.
Speaking of curb appeal, how does it look outside of the suite? Surely, you've cleaned random debris and trash, but what about landscaping? Do the shrubs need to be trimmed? How about new mulch? Do you have any signs up, and do you have the address numbers clearly posted for people to see? Cleanliness is vitally important to selling property, as is any kind of charm and appeal you can give it.
Inside of the suite, there's a good chance you've already cleaned it, but how does it look inside? Do the carpets look bad? If so, it's best to just pull them up and leave the exposed concrete. Most people usually don't mind this, so just go ahead and rip it up.
How are those ceiling tiles looking? Do some have spots or are they turning brown? Since it only costs about $9 to replace a ceiling tile, it would probably be in your best interest to do so. Now that those tiles are cleaned up, could the walls use a new coat of paint? That new paint smell tends to let prospective buyers know they're walking into something fresh. Before painting, however, you probably want to make sure you patch any holes that are in the walls. This is a relatively cheap thing to do.
Looking at the Lease
If you're leasing the property and find out a prospective client doesn't get along well with their landlord, give them some names of people to talk to about it. The prospective client will rarely call, but they do like that you're looking out for them. After all, you wouldn't give them your tenets number if you were a bad property manager, right?
It's also important to have a list of all of the details ready for people. For a lease, be sure to let them know what is and is not included in the rent, I.E., does the power bill go to the landlord or to the lessee? All of this information is key to getting this property off your hands.
Parking, Pricing, and Proximity
The best times to take a prospective client to look at parking is at 9:30 a.m. and 1:30 p.m. It's easy to show them the building and parking once everyone has gone home for the day, but unless they know what the parking situation really is, they're not going to be happy once they find out how little parking there might be available. The best practice is to be up front with them.
It should come as no surprise that pricing is going to be a pain – not just for the prospective buyer/lessee, but for you as well. The price has to be right the first time. Higher priced properties are going to turn off people's interest, especially if there are other buildings that are comparable and cheaper. If the price isn't right the first time, people are going to either walk away or want to haggle with you. You really don't have the time to deal with that, and neither do they.
One of the things that helps with value is the property's proximity to amenities. Different companies need different amenities. Your prospective client needs to know what's around them: restaurants, daycare facilities, grocery stores, etc. These things add value and will help you make the sale.
Be careful, though. If the property is in a bad area, you have to focus on the positives as much as possible. Even still, no matter how low the price, people might not want the property if it is at a horrible location.
Look No Further for Guidance in Commercial Property
Sometimes, no matter what you do, you need help. After all, leasing a property is difficult. That's where the professionals at AushCo come in. AushCo specializes in commercial property listing services. They are a local broker group with an in-network email system.
AushCo knows people, and they know people who are looking for property just like yours. Based on word of mouth alone, they have been able to get the right people into the right properties, and they can do it for you, too.
The team at AushCo knows that when it comes to negotiating, it all comes down to price and timeframe. With experience in many scenarios, they know what people expect and want in an office. Some people might walk into an office thinking the space doesn't fit their needs, not realizing if they simply knocked out a wall, it would work very well for them.
Most importantly, AushCo has relationships with architects and contractors, so putting a plan together to get work done is a breeze. They can talk with them to understand what the costs would be.
Before giving up on a property, be sure to contact AushCo to see what they can do for you and your properties.