5 Questions to Ask Before You Rent Commercial Property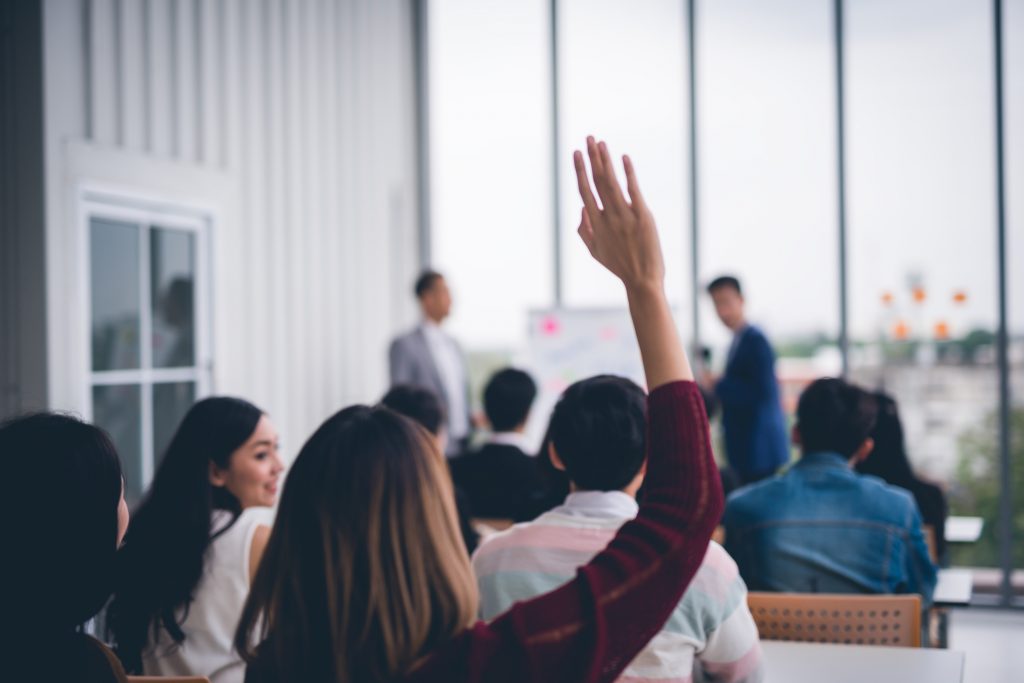 Whether you're starting a business or moving your old one to a new location, renting a new office space can be exciting and stressful. Often, it represents a growth period for your business. But there's a lot to consider when signing a commercial lease. Unlike your typical apartment lease, these contracts are often for five or even ten-year periods. You want to be 100% certain you're asking the right questions to protect your own interests before you sign on the dotted line.
Here are five questions we recommend asking before you sign the lease and rent commercial property.
What's Included in the Lease?
Does the lease address concerns like utilities, parking spots, or snow removal? Don't get too caught up in the excitement of moving and forget the smaller details. Signing a lease only to find out you don't have enough parking spots for your employees, let alone customers, can create big problems and extra expenses.
Don't forget to make sure that all verbal agreements are also included in the lease. For example, if you were told during the office tour that the landlord would handle all snow removal, but you don't see it in the contract, make sure to address it. Verbal agreements are very hard to enforce later on if they're not in the contract. Conversations can be easily misunderstood, and words can be taken back. But once an agreement is in writing, it cannot be changed.
When you're looking to rent commercial property, go over the lease with a fine-tooth comb and make sure you get answers to any questions you may have before signing. After all, your new office space will be the home of your business for as long as the contract is viable. You want to make sure everything is crystal clear.
Who's Responsible for Repairs, Upgrades, etc.?
This is a major detail that needs to be clearly communicated before the lease is signed. The world is in a state of constant change. What if the building's wiring needs to be updated to accommodate a 5G network? Who's responsible for paying for that?
Whose responsibility it is for upgrades needs to be clearly stated in the lease to avoid problems later on. Most likely, repairs that are your fault and in your immediate office space will fall to you. But what about repairs in common areas? What systems are in place to get a pothole in the parking lot filled?
If the exterior of your office building is in disrepair, it can reflect badly on your business and cause you to lose customers. Knowing who's in charge of such repairs can give you either the responsibility of fixing it or set precedence for you to confront your landlord.
Who's Your Neighbor?
If you're a prestigious law firm, for example, you most likely don't want to be housed next to a noisy bar. Your neighbors can have a big impact on your business. If you're a medical professional, there can be plenty of benefits to having a physical therapist, psychiatrist, or chiropractor as neighbors. Setting up a referral network that benefits everyone is particularly easy when you're all within walking distance.
Who your neighbors are can easily add or detract from your business. Do you have a means of recourse if your direct competitor moves in next door? Make sure to look at the existing clientele of the building before signing the lease. Discuss any issues before signing as well.
Are You Allowed to Sublease?
Unfortunately, emergencies happen. What if you need to leave the area or your business sadly comes to a close earlier than you had predicted? Subleasing can provide you with an "out" without breaking your contract to rent commercial property. Make sure your lease includes the process for subletting, any restrictions on who you can sublet to, and what your responsibilities are as far as finding someone to sublet to, vetting, etc.
If subleasing isn't allowed, but you feel you still need to have an out should the worst happen, discuss options with your landlord. Commercial leases to rent commercial property are notoriously strict. After all, it's a big investment for both you and your landlord. But there are ways to include an "out" in your contract. Make sure it's discussed before signing and with the help of a broker or lawyer.
Who's Representing Your Interests?
Entering into a lease to rent commercial property is a serious activity. If you're unsure of what you're doing or haven't entered into a commercial lease before, then you need to have someone there with the experience to guide you. Remember, the landlord and his team have their own interests in mind. You can't rely on them to promote your interests as well.
Working with an experienced real estate broker can help you get a great deal on your commercial property. They'll be able to help you find a great area with the right neighbors and the right conditions on the lease.
AushCo is proud to offer not only commercial brokerage services, but also help in finding the perfect property. AushCo has owned, developed, constructed, leased, and sold commercial investment properties throughout the Frederick and Hagerstown area. We understand the processes, nuances, challenges, and victories that come with commercial real estate ownership. We apply that knowledge so that our clients make the best decisions.
If you need help with your decision to rent commercial property, get in touch with AushCo today. We can help you make the right decisions to get your business into a great building.